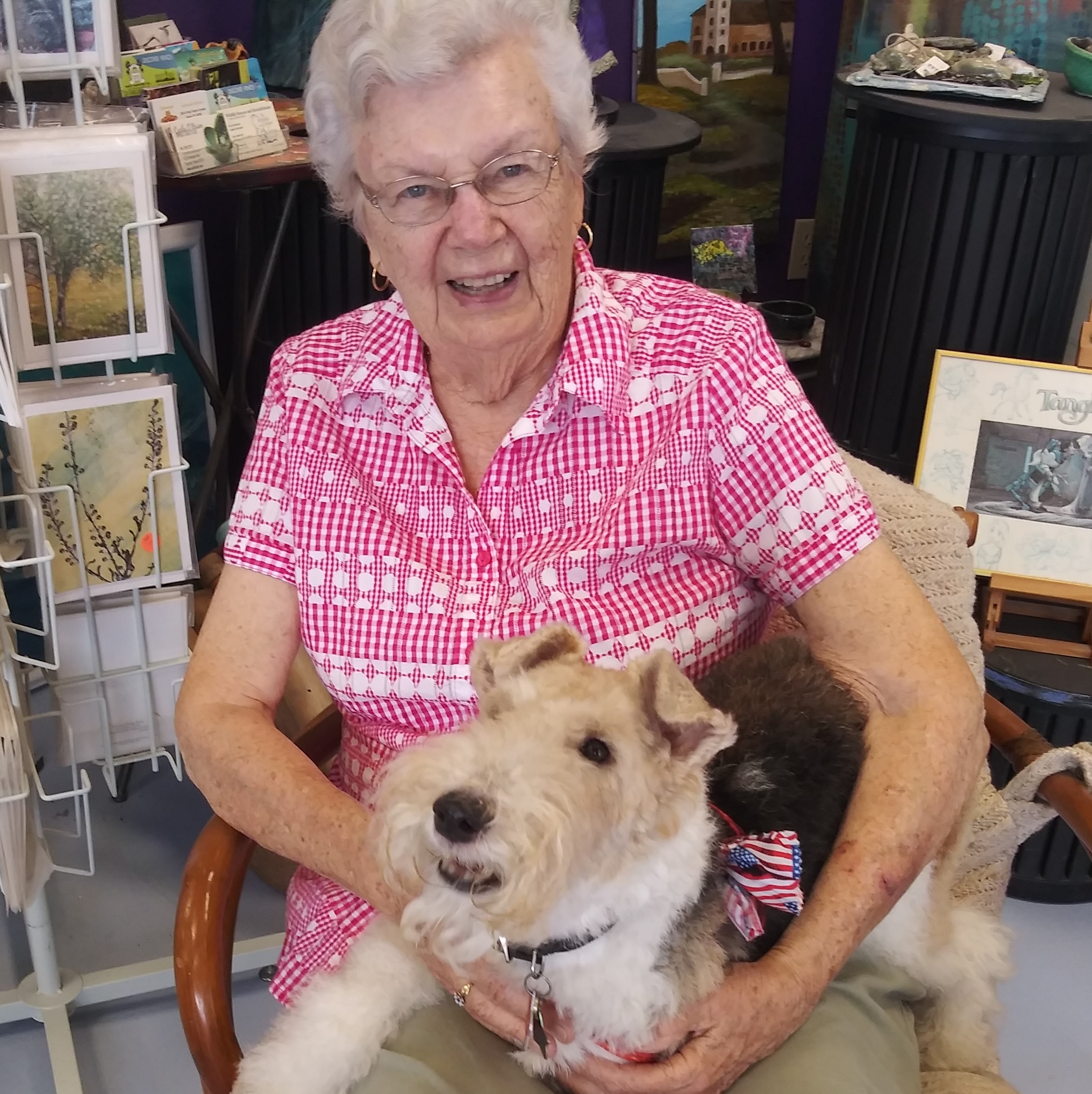 Sister Mary Regis Krusniewski SSND
August 12, 1930 – March 26, 2023
Born in Baltimore, Md.  on Aug. 12, 1930 to Benjamin and Agnes Bolewicki Krusniewski, Constance was a few years younger than her sister, Mary.  Constance was baptized at St. Casimir Church, Baltimore.  In her early preschool years, she was "taught her prayers and fundamental principals of Christian living" by her mother.
Constance began her formal education at St. Brigid School in the care of the School Sisters of Notre Dame.  She received Holy Communion and was later confirmed by Bishop John McNamara.  As a seventh grader, Connie raised her hand when a visiting priest asked how many girls were going to become nuns.  Despite her unfulfilled desire to attend the Juniorate, Connie's father assured her that she would have access to the sisters at the Institute of Notre Dame.  She was delighted when the retreat director at an IND retreat encouraged her vocation.
After graduating from IND in June, Connie entered the Candidature on August 28, 1949.  She attended the teacher training school that first year, then taught the fifth and sixth grades at Corpus Christi School the following year.  Connie entered the novitiate in 1951, receiving the name, Sister Mary Regis.  She was professed on August 2, 1952.
Sister Regis had a long and varied career as an educator.  She was a classroom teacher in Maryland, Massachusetts and Camden, New Jersey before becoming a principal.  She worked in the Religious Education Office in Camden, then Baltimore.  She was also a consultant for Catechesis and Religious Education in Baltimore.  Sister Regis spent almost twenty years as the Director of Catechetical Ministry and later Vicar for Religious in Florida before returning to the Province Mission Advancement Office in Baltimore.
Sister Regis attended the College of Notre Dame of Maryland, now Notre Dame of Maryland University, where she earned a Bachelor of Arts in History in 1965.  She was awarded a Master of Arts in History in 1970 from Villanova University, Villanova, Pa. and a Master of Arts in  Religious Education and Administration from LaSalle University, Philadelphia, Pa. in 1975.
Regis had a gift for friendship.  She was a good friend: kind, caring, interested.  She often got together with her Sister friends, the "ins and the outs." They were "a close crowd" who met frequently to share meals. Regis loved to go out and was always up to something, whether it was with local friends or the Florida "contingent."  A friend said, "Regis could bake her way into your heart, usually with brownies, and she still had a box to be made."
The Mass of Resurrection was held for Sister Regis at Villa Assumpta.  Her cremains were interred at Villa Maria Cemetery, Notch Cliff, Glen Arm Rd., Glen Arm, Md.  Sister Regis is survived by her niece, Debbie Cunzeman.  
-    Jeanne Hildenbrand, SSND