Weekly News from Notre Dame Prep School!
It was "the time of their lives" when Notre Dame Preparatory School's juniors received their iconic gold and onyx school rings on Friday, November 3, for Ring Day 2023. The Class of 2025 celebrated Junior Ring Day with a spirited liturgy at which the students' rings were blessed by Celebrant Rev. Brendan Fitzgerald and NDP Head of School Sister Patricia McCarron. During the Ring Ceremony which followed, the 159 members of the Class of 2025 received their rings and entered the ranks of upperclassmen at NDP. More than 7,000 alumnae call NDP home, and the signature school ring connects generations of graduates. View addional photos HERE 
Photos below:
Members of the Class of 2025 enter the ranks of NDP upperclasswomen on Junior Ring Day.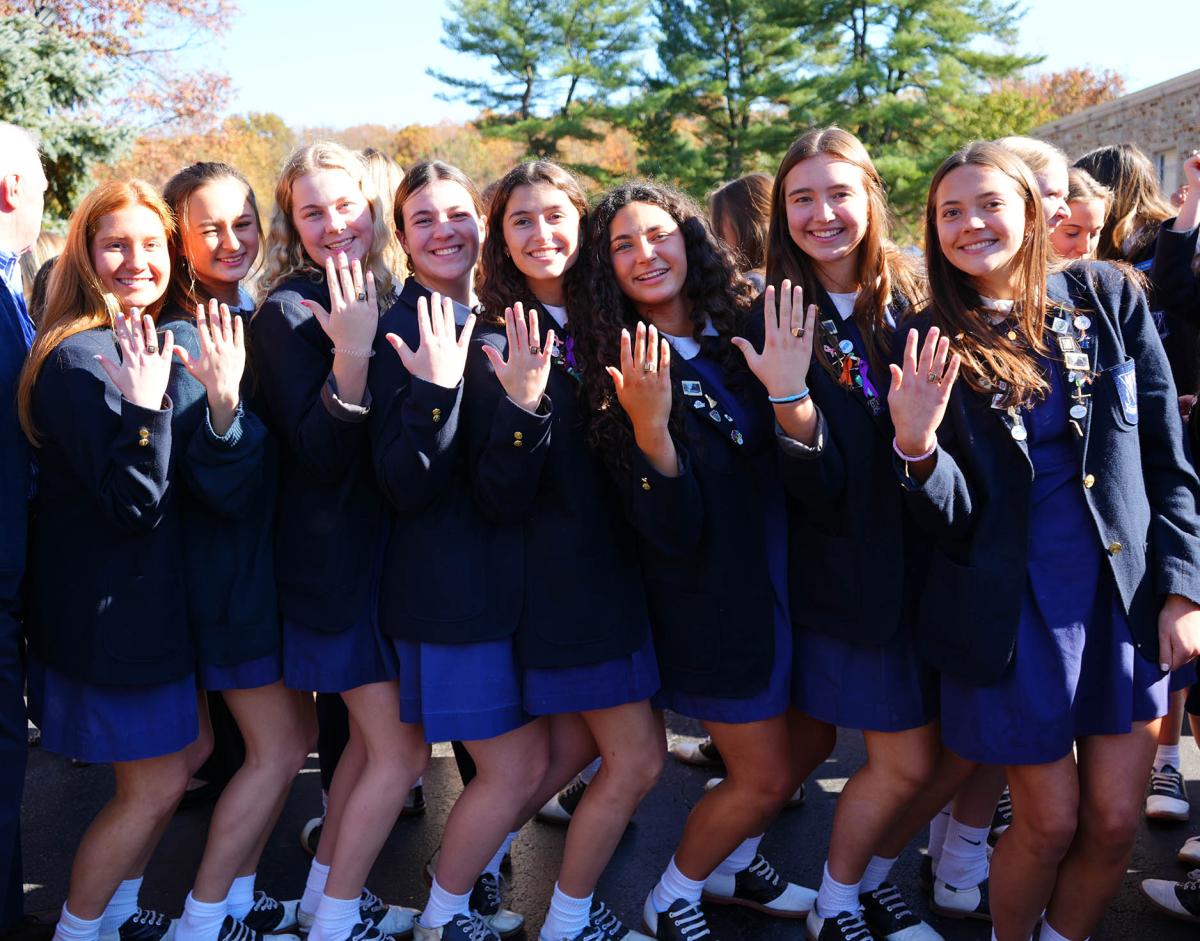 The Notre Dame Prep community came out in full force this weekend to help "Stuff a Bus" in support of three wonderful organizations: Caroline Center, Mother Mary Lange Catholic School, and Share Baby. Thanks to the combined forces of the NDP Alumnae Association and the student-run Christian Community Awareness Program (CCAP), not one but TWO NDP blazer mini-buses were filled with school and office supplies, games and art supplies, and diapers, wipes and other baby essentials which were delivered to the organizations this week. The annual Stuff A Bus tradition honors the memory of Jackie Buedel '73, NDP alumna, dedicated volunteer, Caroline Center volunteer and staff, and dear friend of both the Prep and the SSND. With every donation, Jackie's spirit and dedication to transforming the lives of women lives on.
Photos below:
Notre Dame Prep volunteers gather to Stuff A Bus to support Caroline Center, Mother Seton Academy, and Share Baby.
SSNDs Sister Debbie Liesen, Sister Virginia Brune, NDP Alumnae Director Shawn Osmeyer, and NDP Alumnae Association Board Member Celie Neville '70