We are please to announce the election of the following sisters to the General Council for a term of six years, 2018-2024.
Sister Carolyn Anyega (Africa Province) General Councilor (image on the screen)

Sister Roxanne Schares (Africa Province) General Superior

Irmã Inês Camiran (Province of Latin America and the Caribbean) General Councilor/Vicar

Sister Julianne Lattner (Atlantic-Midwest Province) General Councilor

Sister Kathleen Storms (Central Pacific Province) General Councilor

Sestra M. Martina Radež (Slovenian Province) General Councilor
Installation of the new General Council be January 20, 2018 at the Generalate in Rome, Italy.
Thank you to the outgoing General Council!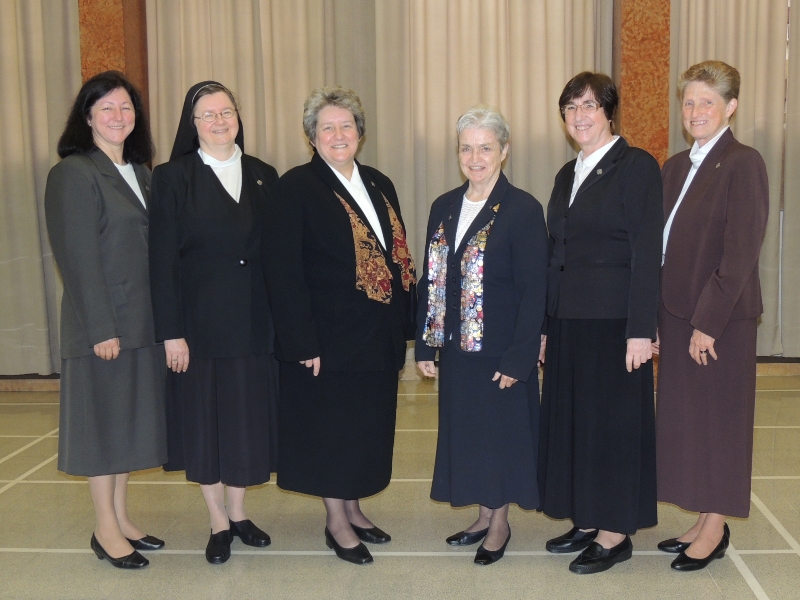 We are grateful to these sisters for their gift of selfless service to our congregation the past five years as General Councilors and General Superior: Sisters Mary Maher, general superior; Maureen McGoey, general councilor/vicar; Vitória Marques, general councilor; M. Dominica Michalke, general councilor; Carol Jean Dust, general councilor; and Inês Camiran, general councilor. Let us hold each of them in our hearts and in our prayers now, during the time of transition to come, and forever. May God bless each of you!