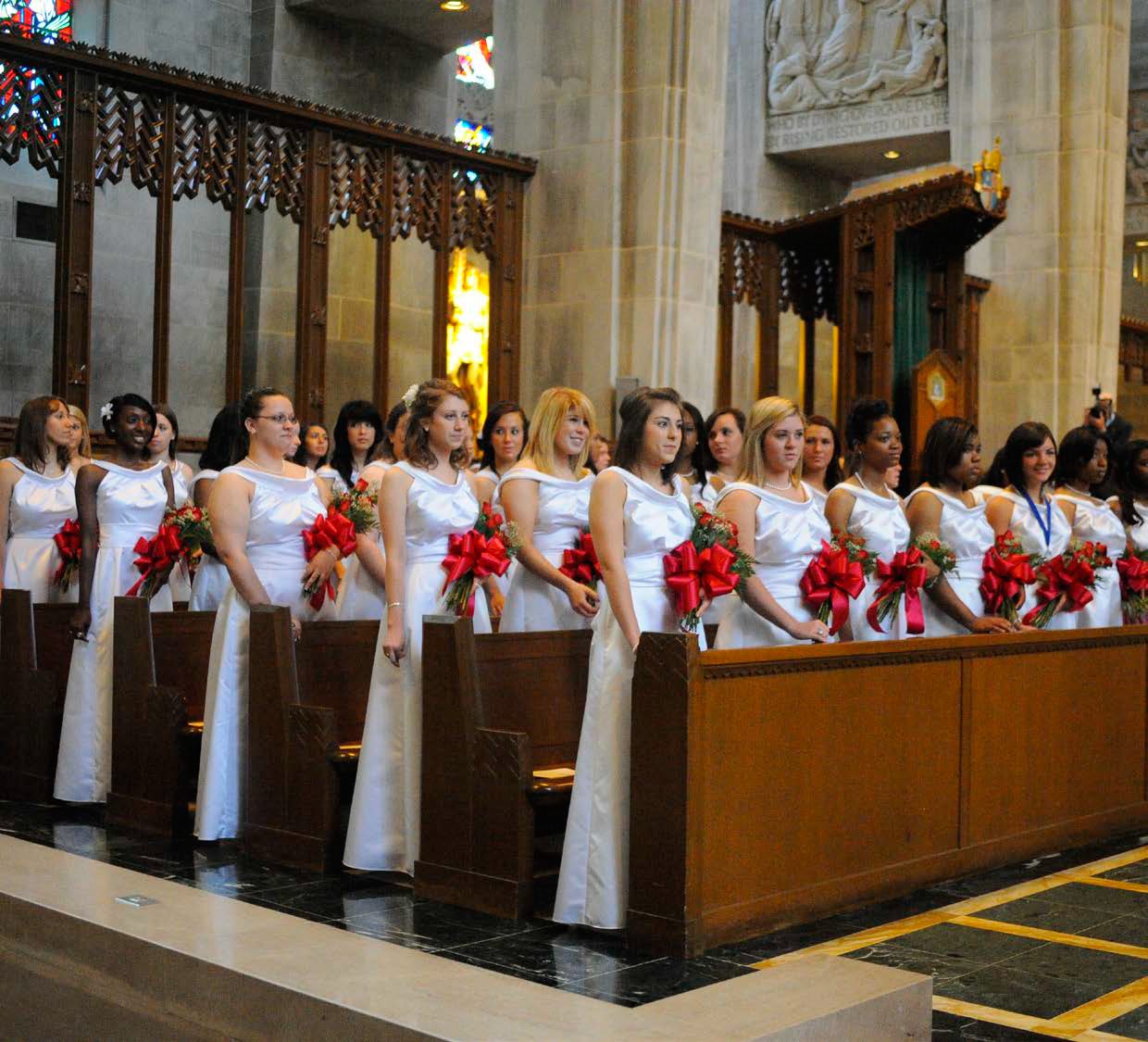 It is with great sadness that we we confirm that this school year will be the last for The Institute of Notre Dame (IND).  Founded by the School Sisters of Notre Dame upon our congregation's arrival in America, IND will officially close on June 30, 2020.
Blessed Theresa of Jesus Gerhardinger came to North America with four other Sisters and one novice in 1847, including Mother Caroline. The Sisters started teaching orphan girls and the daughters of German immigrants at the request of Redemptorists priests in Baltimore. The school on Aisquith Street soon thrived, Even after Blessed Theresa returned to Europe, and the other Sisters who had come to America with her started expanding the SSND mission all over North America.
The school never strayed from its educational mission, to be a place "Where Girls with Potential Become Women of Purpose." These women have given back to the community around the school and the world, becoming politicians (Speaker of the House Nancy Pelosi and longtime Senator Barbara Mikulski are both graduates), healthcare workers, social justice advocates, and, of course, generations of School Sisters of Notre Dame. We know that many of our Sisters first started their journey with the School Sisters of Notre Dame when they were students at IND or when they came to live there during their formation years when IND served as an SSND motherhouse.
The Institute of Notre Dame also has a special place in the hearts of the Atlantic-Midwest Province because it is one of the few places here in North America where Blessed Theresa lived. SSNDs have fought valiantly for more than 170 years to keep the school open through wars, recessions and pandemics. In the last several years alone, the province has given several million dollars to keep the school operational.
However, enrollment has decreased 43% over the last five years, demands for financial assistance have increased, and some key donors have advised the school that they will no longer be able to provide financial support. And now, COVID-19 has created significant additional economic hardships. Therefore, Province leadership and the IND Board of Trustees have recently had to come to the difficult decision that it is no longer feasible for IND to remain open. Just to make needed repairs in the building would require a $5 million investment, while $34 million would be needed to make the building state-of-the-art. Identifying and moving to another campus would take time and significant resources.
This decision is deeply personal to each SSND of this Province and beyond. We grieve with you the loss of a place of rich heritage and graced history, not just for our province but for our congregation. We are well aware that the students and alumnae of the Institute of Notre Dame have a strong sisterhood and a strong attachment to the hallowed halls of IND.
The future of the building itself has yet to be decided, but we hope that when we can safely gather again in large groups we will be able to hold a closing ceremony, to allow all of us to come together as a community, to mourn, to celebrate and to remember all that the Institute of Notre Dame has meant (and will always mean) to us.
We ask for your prayers for the young women currently attending the school, their families, and the faculty and staff, whose lives have already been so disrupted by the coronavirus pandemic. May God and our Blessed Theresa guide them well as they seek new educational opportunities or employment, and comfort them as they say difficult goodbyes.
The School Sisters of Notre Dame will forever hold the Institute of Notre Dame, our first school to be established in America, in our hearts, our prayers and our memories.