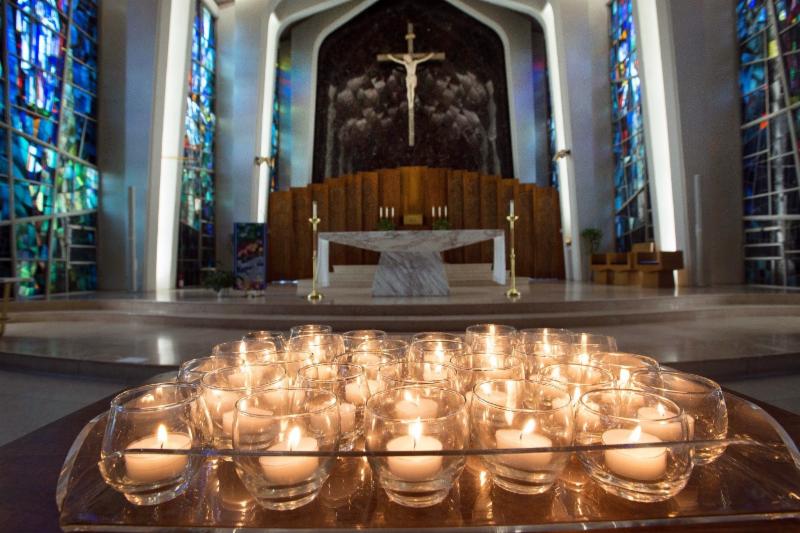 Villa Notre Dame, Wilton, CT - The School Sisters of Notre Dame Atlantic-Midwest Province has been discerning a potential move of its Sisters from Villa Notre Dame (VND) in Wilton.  This facility, which was built by the Sisters in the 1960s, currently serves as a residence for retired and semi-retired School Sisters of Notre Dame.  The need for this kind of residential space has decreased over the past several years, and data indicates that the demand will continue to decrease in the future.  Therefore, the School Sisters have arranged to relocate 58 Sisters to a continuing care retirement community that will accommodate the Sisters' care needs now and into the future.  
An SSND-appointed committee spent a considerable period of time evaluating alternate living arrangements for the Sisters in the surrounding area.  This process led to the selection of The Watermark at 3030 Park in Bridgeport, which the committee determined was the community most well-equipped to provide the Sisters with not only beautiful apartment residences but also the common spaces, amenities, and environment to maintain their deep sense of community with one another and their social, physical, intellectual and spiritual well-being. 
After the Sisters' move to their new home is complete, the SSND-appointed committee will turn its attention to the future of the VND campus in Wilton.  It is contemplated that a process leading to the eventual sale of the site will be pursued over the coming months.   The Sisters will work with Wilton town officials and prospective purchasers in an effort to achieve local and neighborhood community-wide objectives, while also being mindful of the overall appearance of the property.  Pending the sale, other SSND staff will continue to be present at the site.        
The decision to move the Sisters is not one that was made lightly. "While the prospect of a new home is exciting, it comes with a great deal of sadness about leaving what has, for 60 years, been home for our Sisters," said Sister Charmaine Krohe, provincial leader for the Atlantic-Midwest Province.
For months, the Sisters of the entire province have been engaged in prayer, dialogue and reflection.  Many hours were also spent in conversation and negotiation with the management of The Watermark to ensure that their community is the best option for our Sisters.  A committee of Sisters is coordinating the logistics of the move, not only making sure that all of the aspects of the move go smoothly, but also working closely with the Sisters, their families and the management of The Watermark to facilitate this transition. Although the Sisters will miss their current neighborhood in Wilton, they look forward to being part of the Watermark community in Bridgeport.
For further inquiries about the properties at Villa Notre Dame, please contact Atlantic-Midwest Province Communications Director Caelie Haines at chaines@amssnd.org or (410) 377-7774, x1164.