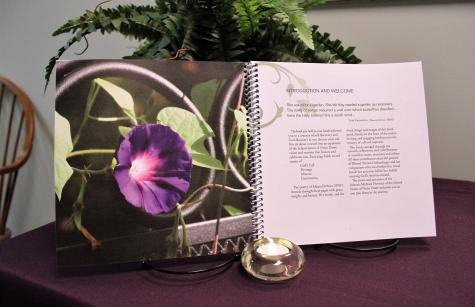 Our union with God, supported and fostered by our sisters in community, impels us to share with others our prayer and faith experience and to receive from them the richness of theirs.  ~ You Are Sent, General Directory 50

For over thirty years sisters of the Atlantic Midwest Province have shared their spirituality and mission with associates with great success.  Today women and men continue to encounter the School Sisters of Notre Dame mission and charism and feel compelled to deepen that interaction by making a covenant as an SSND associate.   Before making that covenant, associates spend time in discernment.  This pre-associate process of discernment typically includes reflection on SSND spirituality, heritage, mission, and commitment to community.  
Recently, the Atlantic-Midwest Province has introduced a new means of support for the discernment process. Each One's Journey: Wholly Without Precedent is a journal with accompanying online materials.  The title is taken from Sister Maura's Eichner's much loved poem "From a Woman's Life."  The visual design and images of the book, created by Sister Joyelle Proot, SSND (Design for Spirituality and Charism, St. Louis Missouri) engage the seeker in a process of self-discovery and God discovery.  Associate Director Suzy Blackburn says that she hopes the design and words of the journal will welcome the pre-associate to an experience of the SSND vision that is inclusive, respectful, and affirming of each one's gifts, while providing support that is both concrete and flexible to area coordinators and companions as they accompany pre-associates on their journey.
The accompanying web page (https://atlanticmidwest.org/Associate-resources) provides links to readings, videos, etc. that will support and enrich the reflection in the journal. These resources can be updated frequently, to provide those using the journal with treasures both old and new.
The pre-associate journal is showcased on the décor table in the council north wing in Baltimore to remind all who pass by that Lent for our SSND family is a journey into the heart of God, through deeper commitment to the spirituality, charism and ministry of the School Sisters of Notre Dame.