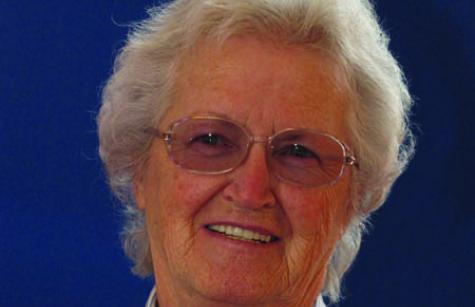 For eight years, Sister Celine Marie Flynn, SSND has ministered at a Bereavement/Grief Program at Our Lady of Fatima Parish in Wilton, CT. Celine makes contact with the family of one who has passed away by sending a letter of condolence and inviting them to the monthly bereavement meetings.]
She also makes herself available to the family for one-to-one meetings of support. The monthly bereavement/ grief program consists of prayer, understanding the different phases of grief, and trying to find God in their sorrow. During these sessions, Celine's focus is on listening to others' experiences of grief and loss.
Every November the families are invited to a special Mass during which they light a candle in memory of their loved ones. The Mass is followed by a brunch, which is another opportunity to share and comfort one another. In her ministry, God's healing peace and mercy are brought to those who are suffering loss.