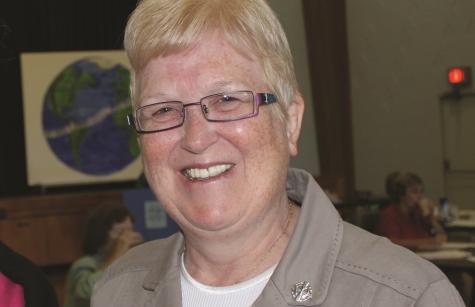 For the past four years, Sister Eileen Donohoe, SSND of Whiston, Mersyside, England has been a volunteer chaplain at Whiston Hospital. Each week she visits the mother and baby unit plus the women's medical and surgical wards.
For her, hearing the women's stories is very humbling and gratifying, and she is amazed at the openness and candor of their sharing. Visiting those who are homebound is still another aspect of her ministry. As a chaplain, Eileen also visits a local hospice several times a week. Her ministry there is not only to the patient but also to the family who needs a great deal of support.
After the death of a patient, Eileen visits the family and as far as she is able, attends the funeral services to continue supporting the families. Eileen knows that the presence of a friendly face does wonders for those who are sick and suffering, but she also knows that this ministry is a source of blessing to her as well.