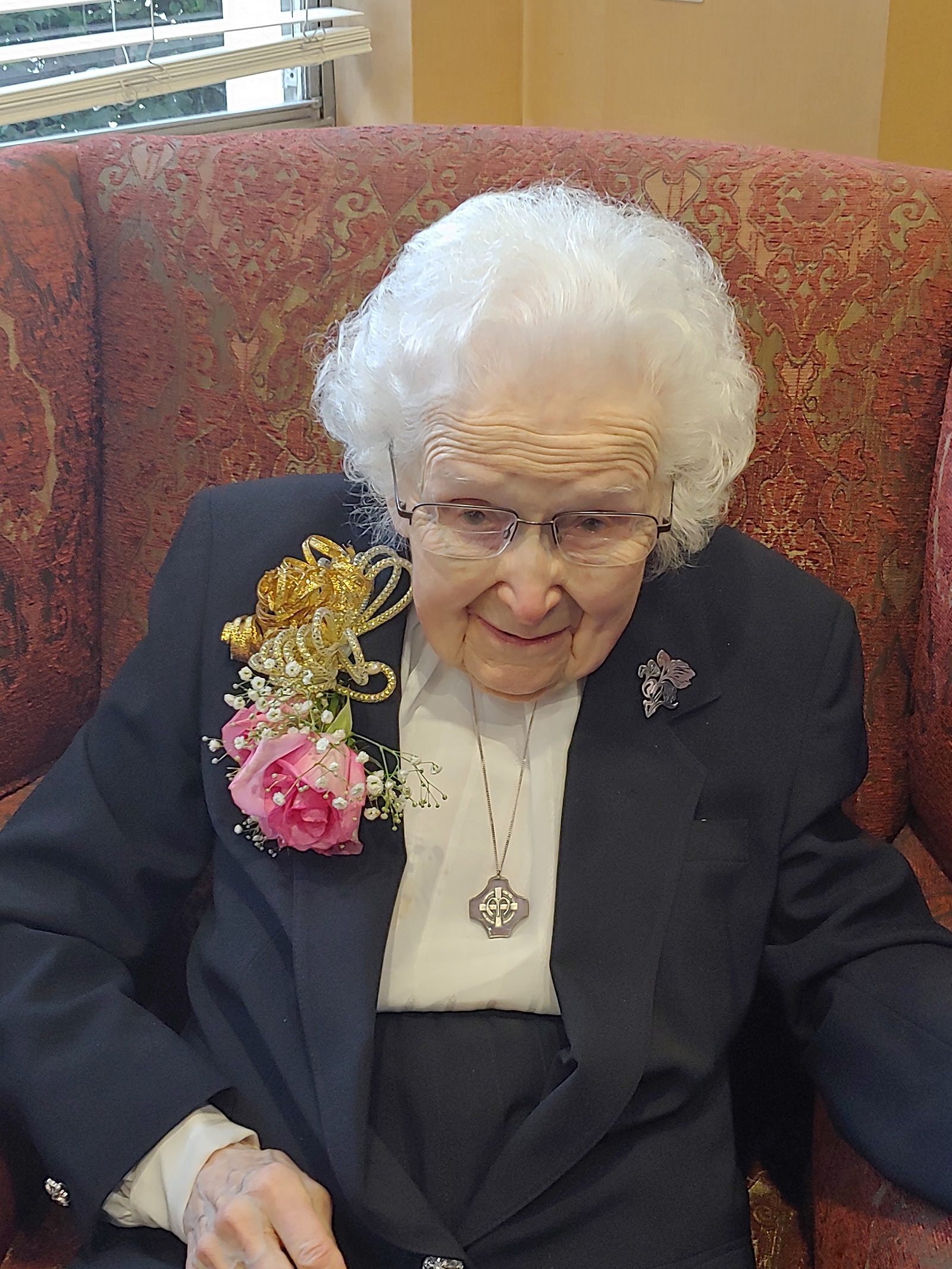 Birthday Blessings on Sister Marie Anna Moltz, who turned 100 on December 8, 2021!
The Sisters at The Watermark in Bridgeport, Connecticut had a special celebration for her, including a Mass in her honor, flowers, gifts, cards and a private dinner in the formal dining room with only SSNDs present.
Thank you to Sister Leonora Tucker for sharing this photo with us. We wish Sister Marie Anna good health and much happiness.