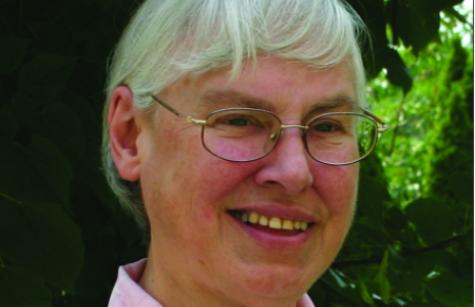 As a retired Sister at Notre Dame Convent in Waterdown, Ontario, Sister Pauline Girodat doesn't seem to have enough hours in the day for her many ministry activities.
In addition to her prayer ministry, she practices many corporal and spiritual works of mercy. Daily she feeds one of the sisters in the health care area of the building, and she also takes a turn at being a Eucharistic Minister to the sisters in health care. Frequently she transports sisters from the health care floor to other events within the building.
Sister Pauline takes a turn leading the Communion service when there is no priest celebrant and she also serves as lector, acolyte, cantor and Eucharistic Minister at liturgies. As part of her prayer ministry, Sister Pauline leads the rosary, prays Vespers with a group of sisters, and participates in a weekly evening of contemplation.

As you can see, Sister Pauline combines her ministry of prayer with an active living out of the works of mercy.