School may be out for the summer, but the students of Sisters Academy of Baltimore are finding fun ways to keep on learning and growing.
STEM, Bubble Art, and Captain Trash Wheel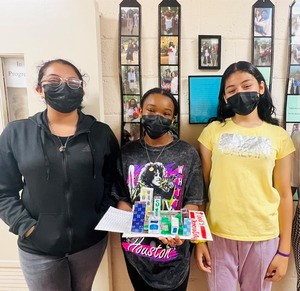 This summer, Sisters Academy students are participating in a range of on-campus activities from STEM to art, team building, physical education, language arts, and mathematics. In STEM, students constructed a working, handheld fidget toy from various materials. They also learned the importance of engineering and how mechanics play a role in an object's ability to move, transition, or stay stationary.
Meanwhile, art students went outside to blow bubbles to view the diverse color palette found inside each bubble. Once they gathered a list of the color variations they needed, they returned to class to use chalk pastels to recreate their perspectives.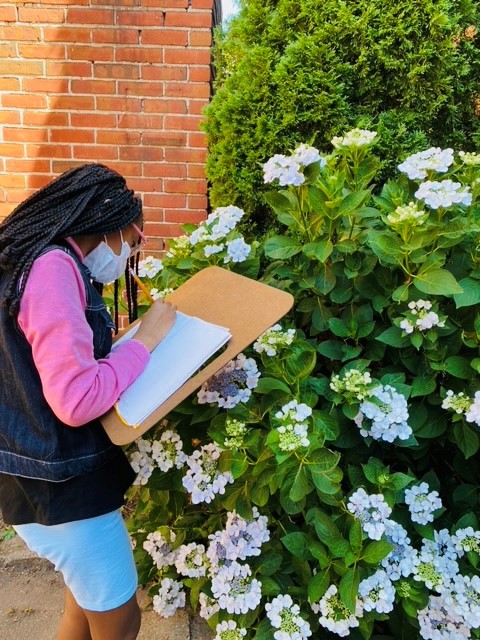 Students practiced and learned new concepts in the core academic subjects of mathematics and language arts. They applied the newly learned math skills by creating a city with a specific area, perimeter and building limitation. In language arts, students navigated through a shipwreck that landed them on Henderson Island, which they learned is a desolate, uninhabited, extremely polluted island in the Pacific Ocean. The students worked in groups to escape to safety. Once free, they were required to generate a solution to the island's pollution.
To close out the language arts summer series, students ventured off campus for a nature walk and to learn about Captain Trash Wheel. Captain Trash Wheel is located in Masonville Cove, where the semi-autonomous trash interceptor uses a blend of solar and hydropower to pull hundreds of tons of trash from the water each year.  
The 8th-grade students decorated a bulletin board for their class with a special message that revolves around the infinity symbol--illustrating that their class sisterhood will last "to infinity and beyond".
Notre Dame of Maryland University (NDMU) Communications Camp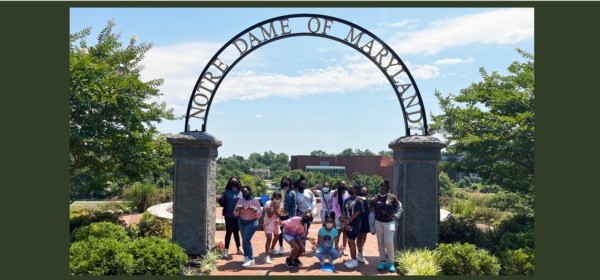 Thanks to the continued partnership with Notre Dame of Maryland University (NDMU), 7th grade students attended a week-long communications workshop on the university's campus. Students learned the art and elements of photography and video production, as well as how to manipulate the equipment in order to produce their own visual production. At the conclusion of camp, the videos were presented to the students' families.
Outward Bound Adventures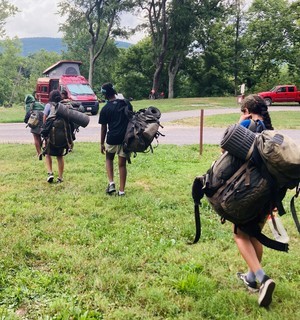 Outward Bound continues to provide Sisters Academy students with outdoor adventures, including a five-day summer expedition. Students learned water skills and used them to canoe over 20 miles of the Potomac. In addition, they learned how to set up tents, cook back-country food, read maps, and navigate in the wilderness. Each of these outdoor skills allowed them to strengthen characteristics such as courage, perseverance, integrity, leadership, and teamwork. They overcame fears and faced many challenges but ultimately learned that they are stronger than they ever imagined individually and that they can accomplish much when they work together.