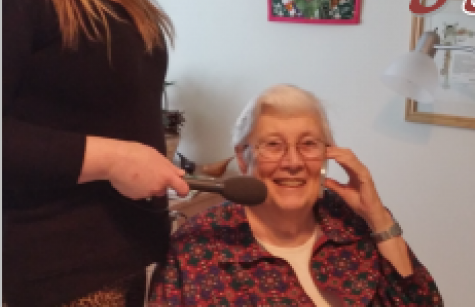 Sisters Jean Phelan, Jenny VandenBergh and Dorothy Young at Marian Village are participants in the Rush Religious Orders Study conducted by the Rush Alzheimer's Disease Center in Chicago.
From the Rush website: "The study involves more than 1,100 older religious clergy (nuns, priests and brothers) who have agreed to medical and psychological evaluation each year and brain donation after death. Researchers are using information from the study to discover what changes in the brain are responsible for memory and movement problems."
During her annual assessment for the study, Sister Dorothy (right) was interviewed by the BBC where she shared how religious life has changed over the last 50 years from a " structured, strict cloistered environment" to living in community with and among laity. Among other things, the study is looking at how living styles affect dementia.