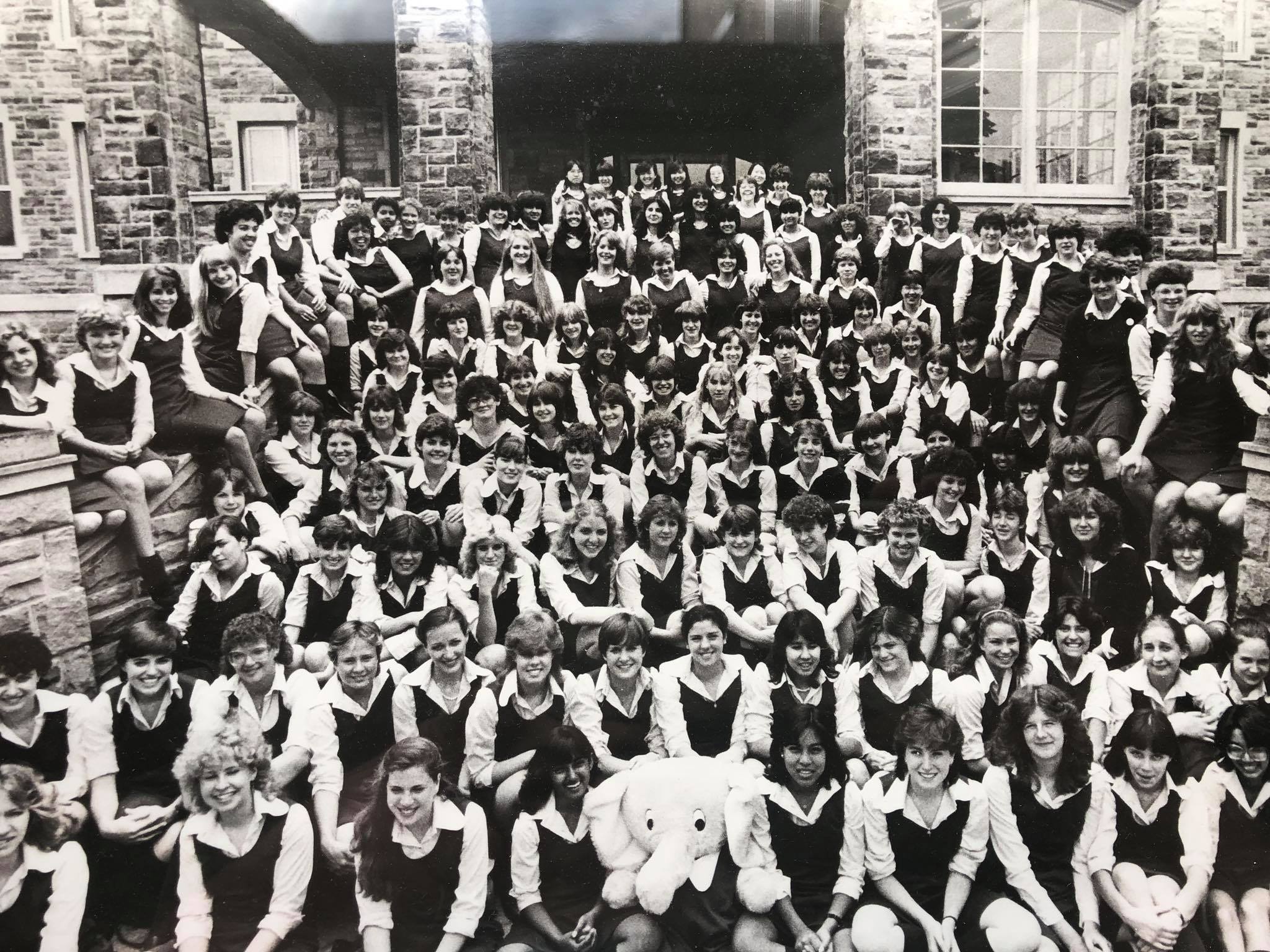 The last reunion of Notre Dame Academy is slated for Sunday, June 10 from 1:30 to 4 p.m. at the former Waterdown school, which was established in 1927 and operated by the School Sisters of Notre Dame.
I attended NDA for five years as a day student and have fond memories of my time there.
The sisters helped female students to blossom intellectually, emotionally and spiritually. It was a privilege to be taught by such highly educated, strong and devoted women, who also opened my eyes to the important role of sisters in the Catholic Church and in our communities.
Many of the students that surrounded me came from around the world. Through my time at NDA, I learned about respecting and appreciating diversity and that was a valuable life lesson.
As a member of the last Grade 13 class to graduate before the school closed in 1983, I felt I was well prepared to face university and life ahead.
Over the years, students enjoyed the bowling alley, tennis courts, gardens with a beautiful large white statue of Mary, a gazebo and the pond which was a place where we could sit and read or talk.
I vividly recall my time period's navy blue jumper with a light blue, long-sleeved collared shirt and navy gym romper.
The school was constructed of beautiful stone, marble and wood. Its chapel was a place for prayer and reflection and, when the sisters played music and sang there, it was inspirational. I can still hear Sister Barbara masterfully playing the organ.
All of the historic group graduation photos hung in a busy hallway, inspiring us to keep going with our studies in order to make it to that wall.
So too, my years at Notre Dame involved building friendships that remain. Some of the sisters have since passed away and we have lost alumni. I have attended funerals over the years — that sense of community never went away. I remember the late sisters Angela and Annella with great fondness.
Today, more than 2,500 School Sisters of Notre Dame work in 32 countries. They are teachers, librarians, nurses, nurse practitioners, midwives, lawyers, pastoral associates, social workers, etc. The sisters valiantly promote education and social justice around the world.
My heartfelt gratitude to the School Sisters of Notre Dame, my principal Sister Sharon, the lay teachers, the staff, my fellow students, my parents who encouraged me and Waterdown for being such a warm and welcoming community. Special thanks to Sister Joan the local archivist for her dedicated work and bringing us all together.
Notre Dame Academy was more than just a building; it was a place that helped many young girls become the women that they are today and gifted them with important core values, a sense of empowerment and with the love of learning.
— Louise-Ann (Pretto) Caravaggio is a former NDA student and writer. She lives in Dundas.
Reprinted with permission from the Flamborough Review by Louise Ann Caravaggio. Original article here.