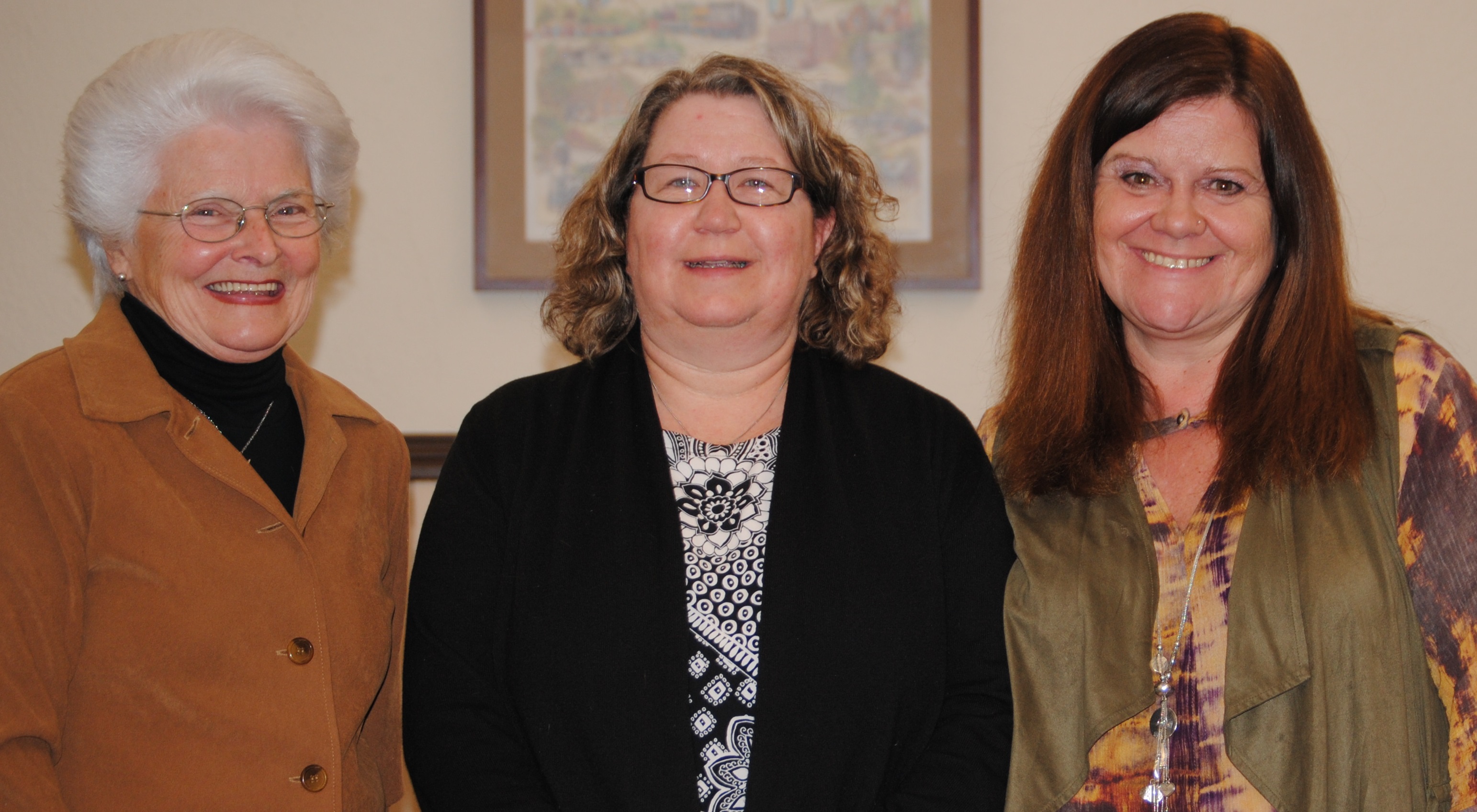 Mayor Lorraine Durnan Bell made history in November 2017, when she was elected as the first woman mayor to serve Oxford, Pennsylvania. Like so many talented alums of Notre Dame of Maryland University - a sponsored ministry of the School Sisters of Notre Dame in Baltimore - Mayor Lorraine Durnan Bell is having a positive impact in her community.  She explained that her love of Oxford and strong sense of civic responsibility and community service were her motivations to serve. "I feel that I am ready to show how much I care about this town."
During her first several months in office, Mayor Bell has been working closely with the police and new interim police chief and is a decisive force in the transition. One of her primary responsibilities as mayor is to preserve order in the Oxford Borough by directing the activities of the police department. She is working to bring a sense of unity to the department and even found an extra minute in her busy schedule to make a pot of chili for the women and men in blue. 
Mayor Bell explained that it is an exciting time to serve as the first woman mayor. "It has been a very positive experience and an honor to serve." Also making headlines are two more women working alongside Lorraine who share her commitment to shaping the public agenda and making a difference in their community. Sue Lombardi is president of the Oxford Borough Council. Peggy Ann Russell, who was also nurtured by an education from the School Sisters of Notre Dame, is an SSND associate and former Director of SSND associates, and now serves as vice president of the borough council. 
Lorraine earned her master's in Special Education at Notre Dame of Maryland University. She reflects the values of the School Sisters of Notre Dame in her belief that education transforms lives.  Lorraine is also an advocate of children with special needs. She was inspired by her sister's son to learn more and help parents "navigate the system".
Lorraine has been a teacher for more than 20 years. Eighteen of those years have been at Rising Sun Elementary School, where even as mayor, she continues to teach the third grade.  Her students were delighted and "over-the-moon" to hear of their teacher's mayoral victory. 
"Improving and supporting all aspects of education has always been a passion. It was a lifelong dream to work with kids and I couldn't be happier."
In addition to her years of teaching, Lorraine has taken on many leadership positions, including adjunct psychology professor at Cecil College, an elected school board member in Oxford, as well as an appointed member of the Oxford Borough Planning Commission. 
On this 185th anniversary of the founding of the School Sisters of Notre Dame, we celebrate all of the sisters, students, alums and teachers who have been transforming the world through education.