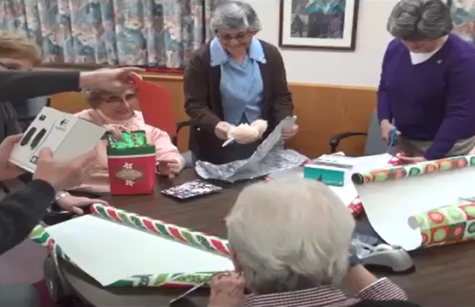 The School Sisters of Notre Dame are getting in the holiday spirit with a Christmas-themed mannequin challenge.

The mannequin challenge, if you're not familiar, is when people remain frozen in action (like mannequins) while a video is recorded.

At the December Assembly in Wilton, Ct. some sisters got together for a challenge. You'll see sisters writing Christmas cards, wrapping gifts, and decorating a Christmas tree.