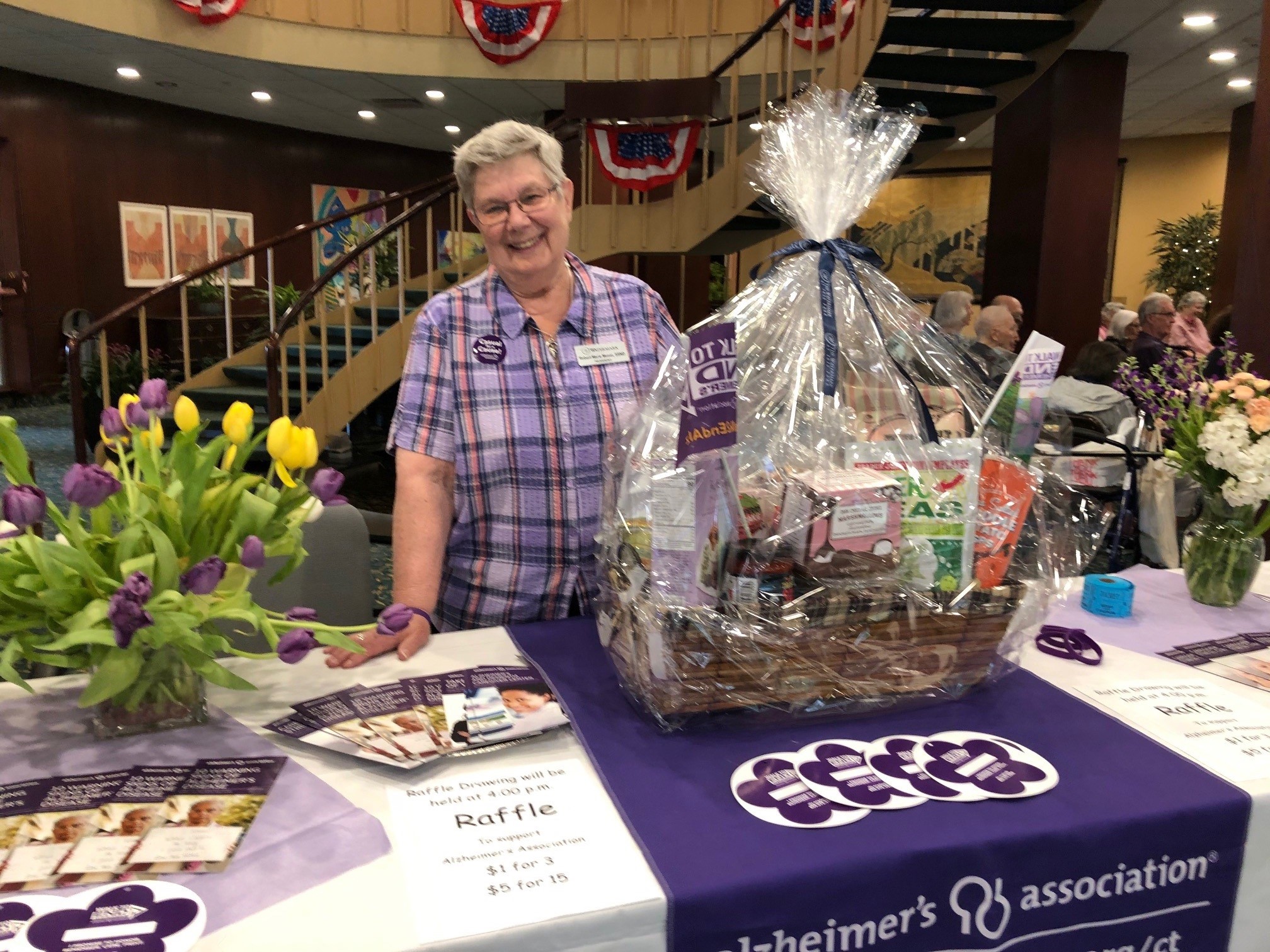 Sister Maureen Ulatowski shared with us some of the charity efforts in which she and other SSNDs have been participating lately at The Watermark in Bridgeport, CT.
Sister Maureen and Sister Robert Moser helped staff member Lisa Denaro sell raffle tickets in the lobby for a huge gift basket full of treats, with the money going to the Alzheimer's Association.
At another fundraiser on the grounds of the community, this time for Watermark for Kids, Sister Maureen bravely took a turn in the Dunk Tank. Lucky for her, it was a very hot day! "It was a great event, and I got dunked about six times," shared Sister Maureen. "We raised $1,780. I was very happy to be a part of it."