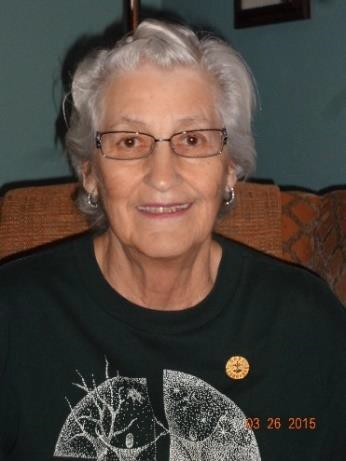 To the great delight of my newly married parents, in 1927, the School Sisters of Notre Dame built a large convent/boarding school in the little German village of Leipzig Sask. where eventually I would be educated and given a lifetime of many wonderful gifts by the many wonderful Sisters who would touch my life.
After graduating high school I felt called to religious life and was sent off by Sister Annella Pek who gave me her blessing and a rosary that continues to be part of my daily prayer life.
Obviously, God had other plans and I soon returned home to Sask. from Waterdown to pursue a career as a teacher and was blessed to be on staff with SSND teachers. After four years God called me to a new ministry of being a stay-at-home mom to six children.
After a number of years and various transfers through my husband's work, Sister Annella crossed my path again and encourage me to become an associate of the School Sisters of Notre Dame, and on June 23, 2000, my husband and I made our initial commitment. In the expanse of the prairies, I had lost all contact with the School Sisters of Notre Dame and now I was given the privilege of gatherings on a regular basis that consisted of prayer, spiritual presentations, and fellowship. This became a particularly special comfort to me especially during my husband's illness and death due to cancer in 2006 and through my grieving process. Through the years I was also offered the gift of spiritual direction by Sr. Joyce Lorentz.
My final call to ministry has been to work in a funeral home as an attendant and now as a presider for funerals for families who have no official faith community. In my high school years Sr. De Sales prepared me for this role. She patiently and untiringly worked with me to be a public speaker. Today I am so grateful for those many hours of extra work.
My life has been deeply touched and formed by the School Sisters of Notre Dame who have crossed my path and there are too many for me name. God bless them all.
I am most grateful and blessed to continue to be an associate of the School Sisters of Notre Dame.