By Christine Paine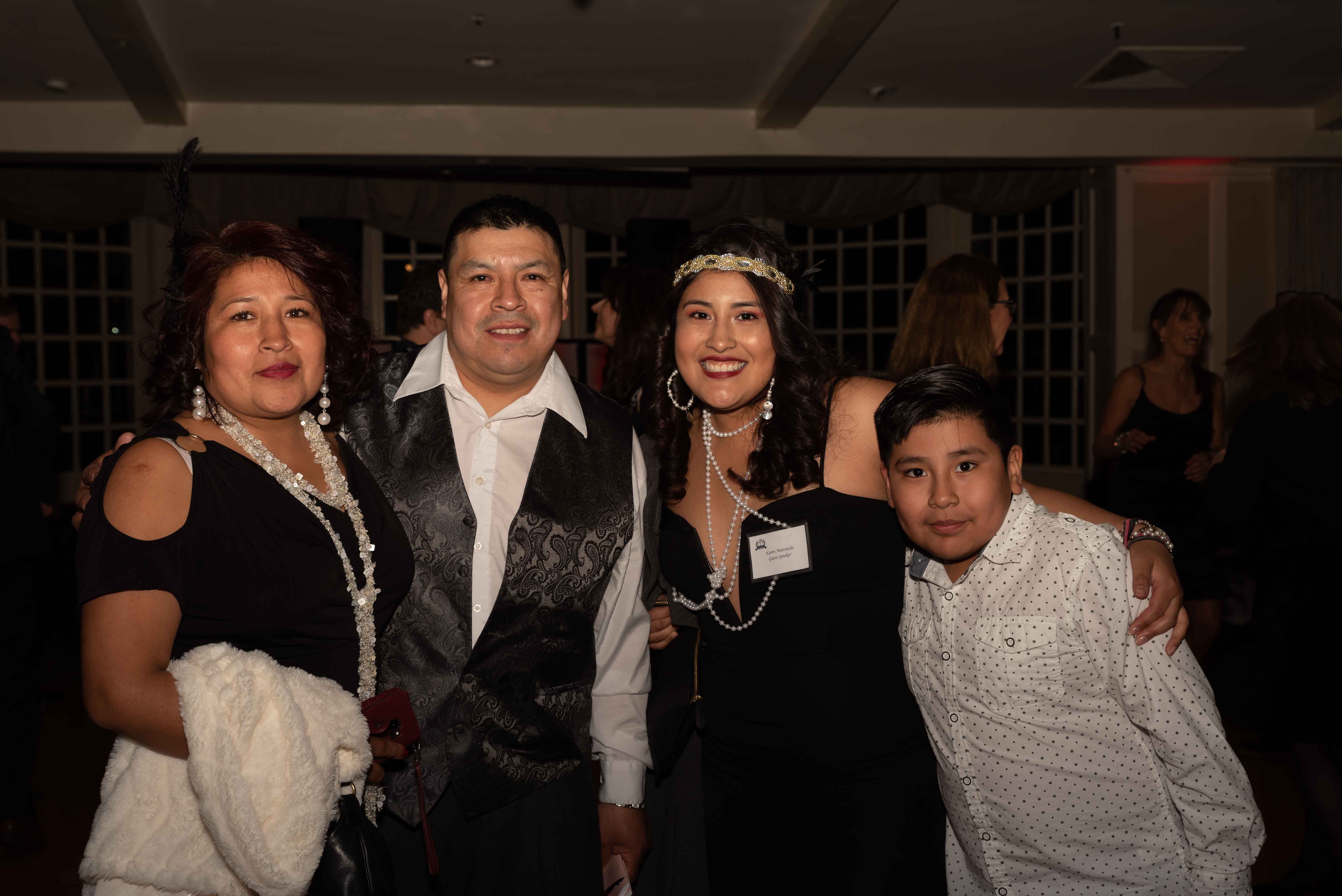 I am a Caroline House preschool graduate. I am currently attending Fairfield University with a double major in Psychology and Spanish and a double minor in Health Studies and Latin American and Caribbean Studies. I eventually plan on working as an interpreter and translator for immigration services. Caroline House is an important reason [for that].
Caroline House has had a transforming effect on my family's life. Everything started with the immigration of my parents from Ecuador to the U.S. I was born in Brooklyn, NY. My dad moved to Connecticut to look for a better job, leaving my mom and me back in New York. After a month he had found a stable job and brought us both to live in Bridgeport. We would go to St. Charles Church, which is three blocks away from Caroline House.
At church my mom found out about a school that encouraged women to reach their full potential through English as a second language. In this school my mother would be able to bring me and leave me in the preschool. Caroline House was what allowed my mother to adapt to her new country and feel like she belonged. Caroline House taught my mother the importance of a strong education for herself so she could help her family.
My mother Maria was the one who was making sure I was succeeding academically. Everyone knew my mother at school because she showed up so many times to talk to my teachers! She had a strong command of the English language and she was able to communicate with my teachers. She encouraged me to give back to my community. In 2016, I was a tutor in the Caroline House summer tutoring program where I worked with grammar and middle school children in math and reading. As a senior at Kolbe Cathedral High School, I was part of a Youth Pilgrimage to Lourdes, France, providing assistance to those wishing to go to the Holy Waters.  
 
When I was accepted at Fairfield University I hesitated because most of the people there didn't look like me or have my background. My mother encouraged me to go beyond my comfort zone and take a chance.
I am grateful for the people who supported CH while I was there. I never met them, but their random act of kindness to support the ministry helped me to reach my full potential. Gratitude is not a big enough word for how much I appreciate their generosity. And I know that the lucky children who go to CH now will reach their full potential because of your kindness. On their behalf, I say thank you.
Caroline House is a sponsored ministry of the School Sisters of Notre Dame located in Bridgeport, CT