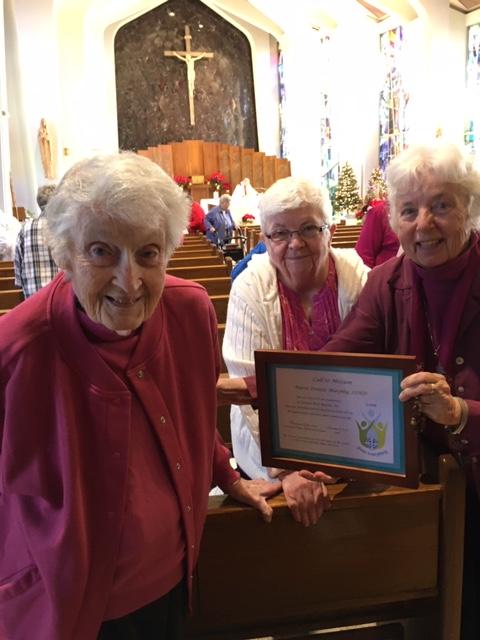 On Sunday, January 5, three Sisters from Villa Notre Dame in Wilton - Ilona Mensik, Marie Denise Murphy and Miriam McGuire - were blessed by the VND community as they prepared to leave and join the SSND community at Ozanam Hall in Bayside, NY.
At the end of Mass, the three Sisters received their missioning cards for Ozanam, and then the SSND blessing was sung by the entire community.
On Monday morning, January 6, they left by medi-van for their new home. Many Sisters and staff members gathered to see them off, once again blessing them.
We wish these Sisters all the best in their new community!