Dear Sisters, Associates and Colleagues,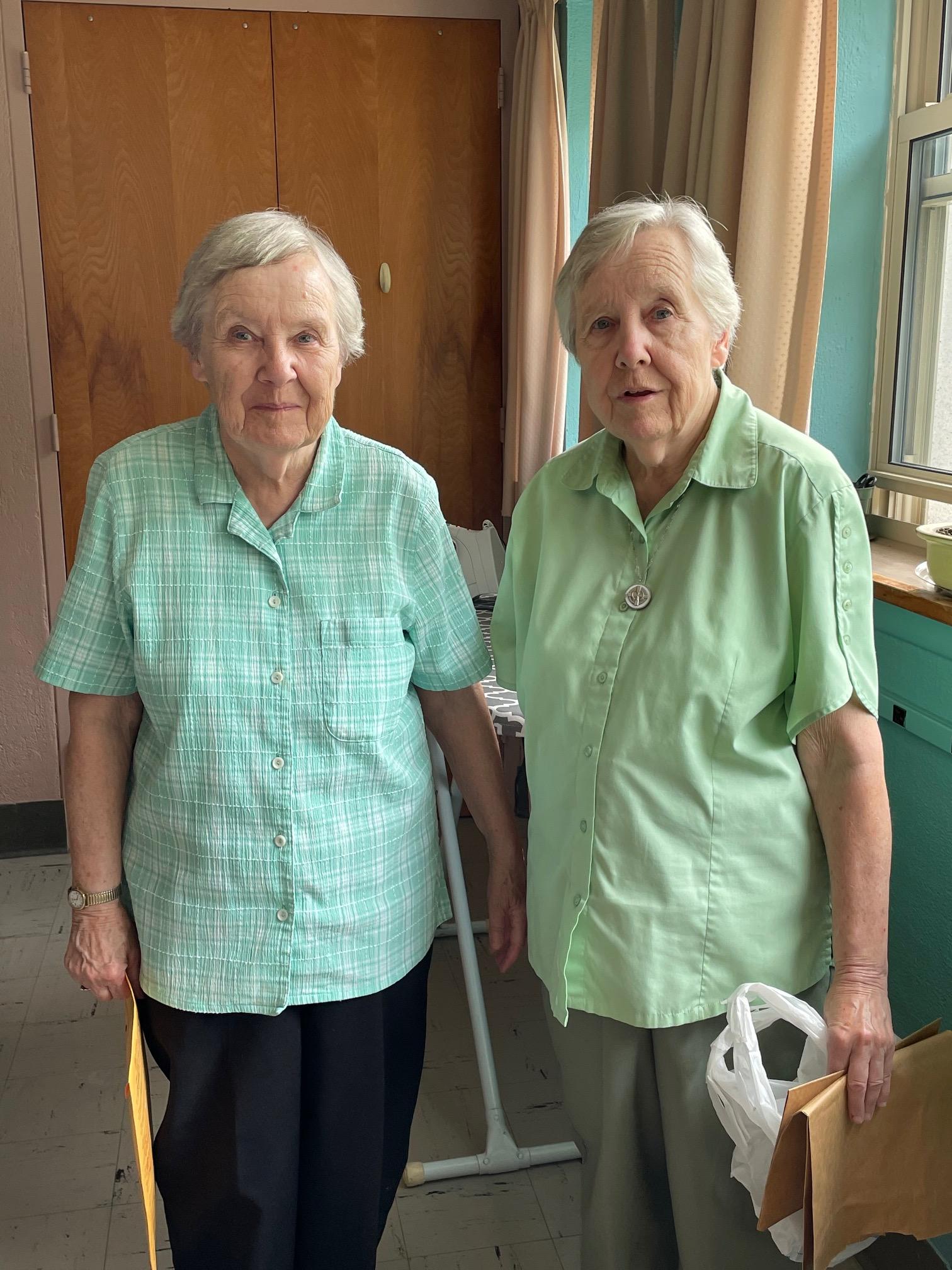 The VND Sisters' move to Watermark began last Tuesday, August 10 and concludes today, Friday, August 20. The Watermark staff and administration and the VND Care Transition Task Force, administration and Sisters have worked together to make the move go as smoothly as possible given the challenge of moving 58 Sisters with all their furniture and personal belongings.
Each day the Watermark staff welcomes each Sister as she arrives and helps her to find her apartment. The staff members each have a small cart with them to transport any belongings the Sister brought with her in the car. Furniture is sent ahead of the Sister, so that each apartment is already set up, with the bed made and, if the sister wished it, her boxes unpacked. The Watermark staff member stays with the Sister until she is comfortable with the furniture arrangements and ready to start acclimating to her new space. Since the first day, newly arrived Sisters have also been greeted by the SSNDs already at Watermark.The Council has also been present both at Watermark and VND throughout their moves over these past two weeks.
See Photos From the Week 2 Moves
The Sisters and the Council have been gathering daily to have dinner together in the beautiful Watermark dining room. Residents of Watermark and our Sisters are beginning to get to know each other. Once the sisters have had time to settle in and get used to their new surroundings, the Community Leadership Team will then begin to meet with the Sisters to discern how they might want to live community life at The Watermark. Of course, change is difficult, and there will be many details to put into place as they evolve into this new way of living. It will require much patience and lots of trials, errors and most of all trust.
Our Sisters are experiencing the loss of their home of over 60 years, and they will continue to grieve as they struggle to adjust to their new surroundings. May their love for each other, the bond between them and the prayers and support of the Sisters throughout the province and congregation strengthen them as they embrace this new moment. "In unity is our strength; therefore, we must hold to this anchor above all."(4780)
May our Sisters say "goodbye" to VND with hope in their grieving and "hello" to the new life and promise God holds for them as they move into the future.
Many blessings,
Sister Charmaine Krohe, Provincial Leader
Read About Week 1's Moves Here