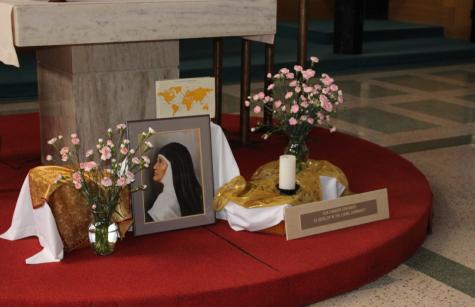 The School Sisters of Notre Dame Waterdown Community honored Blessed Theresa anew on May 9th, 2023. Her portrait, painted by Sr. Evelyn Volk, was centered on the front of the altar in the chapel.
Associates joined us for Eucharist and dinner. The dining room also had students and visitors from Laureate College, the international school with whom the Sisters now share the former Notre Dame Academy.
May Blessed Theresa continue to intercede for us so that our charism can continue to develop in the living community where ever God calls us!