The spirit of Blessed Theresa continues to deepen in the hearts of her Sisters, Associates and staff, not only in the Atlantic-Midwest Province but throughout the world.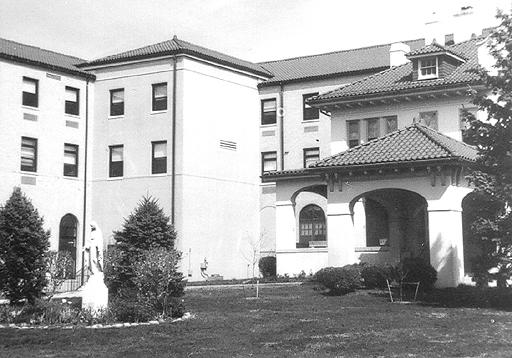 The SSND established motherhouses throughout the United States and Canada very early in their history in North America. From these anchor points, Sisters ventured out, founding new educational missions across the United States, in Canada and in many countries around the world, promoting human dignity and assisting all to reach the fullness of their potential.
In 2005, the provinces of Baltimore, Wilton (CT) and Chicago came together to form the Atlantic-Midwest Province. The Province of Canada became a part of the A-M province in 2012.
In 1999 - Because the Sisters of the Baltimore and Wilton Provinces had originally been one province, they decided to celebrate the new millennium together. And so it was that the Sisters of both provinces gathered in Philadelphia to welcome New Year 2000. At this momentous event, the first seeds of reconfiguration were sown; that is, the desire to consider becoming one province. Simultaneously, the Sisters in the Chicago Province also felt the need to reconfigure with others. They chose to do so with Baltimore and Wilton.

The Canadian Province is integrated into Atlantic-Midwest - In 2012 the Sisters of the Canadian Province, having discerned the future direction of their province over several years, and at their request, were integrated into the Atlantic-Midwest Province.
The Atlantic-Midwest Province Today
Within the Atlantic-Midwest Province, the Sisters are involved in a variety of ministries, all directed toward education in the broadest sense of the word. There are teachers, administrators, social workers, health care providers, Sisters in SSND community service, and those who minister by prayer for the community, the Church and the world. There are also many women and men who, attracted by Blessed Theresa's mission, have joined with the Sisters as Associates. Another group that works in collaboration with the Sisters in the mission of the congregation is those who serve as staff in Baltimore, in Chicago, in Wilton and in Waterdown, Ontario.
School Sisters of Notre Dame North American Archives is the repository of historical documents for the congregation in North America. Located at Mount Mary University in Milwaukee, Wisconsin, the archives include more than 2,000 linear feet of records that date back to the establishment of the School Sisters of Notre Dame in North America.