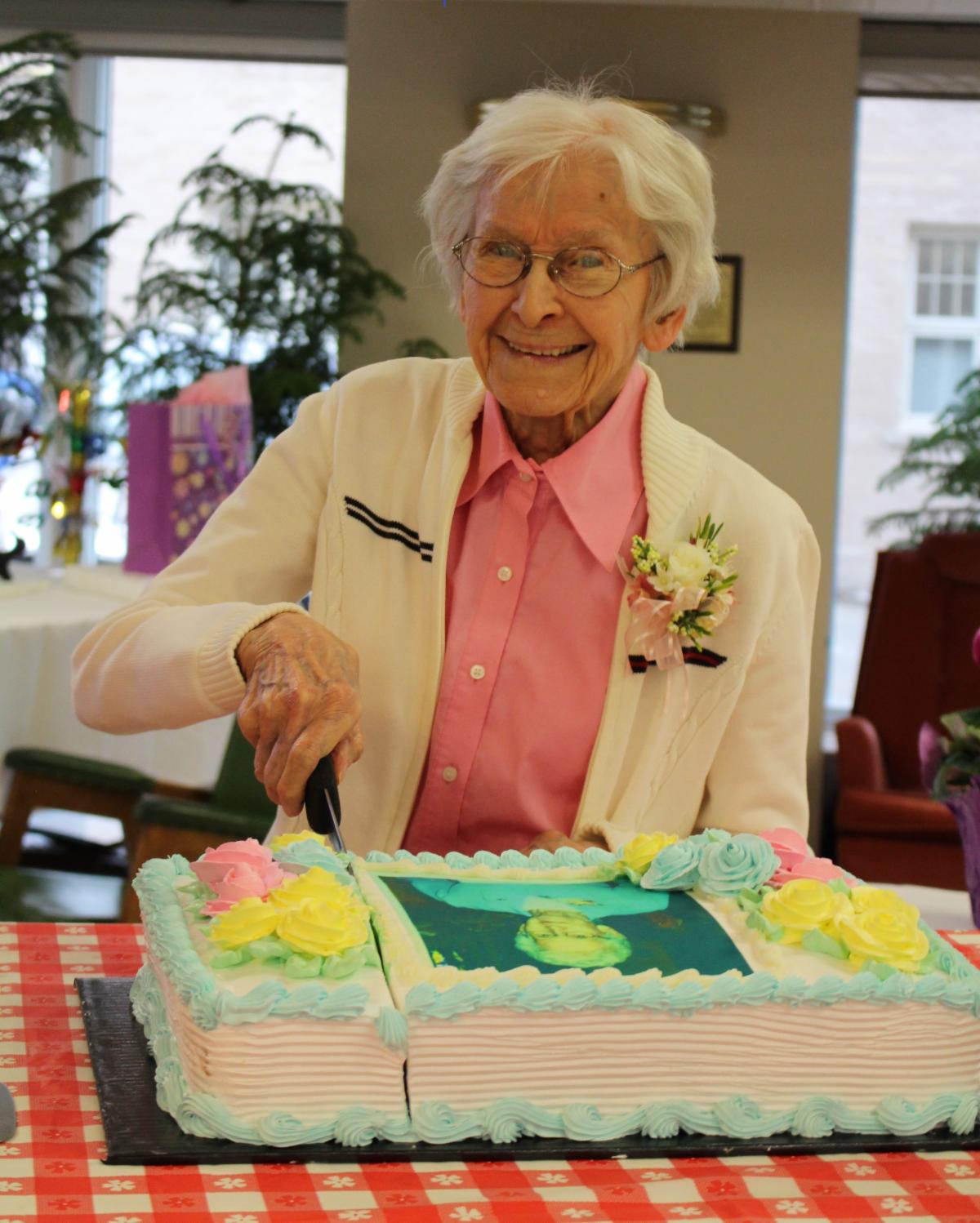 On March 31 the Notre Dame Convent community celebrated Sister Bernice Volk's 100th birthday. The celebration began with a Power Point of photos of her younger years. It included photos of several pieces of her beautiful artwork.
Sisters who had lived with Sister Bernice shared interesting and humorous stories. Certificates of congratulations from Queen Elizabeth; Governor General of Canada Julie Payette; Prime Minister Justin Trudeau; Doug Ford, Premier of Ontario; and Karina Gould, Member of Parliament for Burlington, were presented. Sister Bernice ceremoniously cut the attractive birthday cake decorated with her image.
Due to restrictions of COVID-19 no family members were present.
Sister Joan Helm shares that "Sister Bernice is amazing for her age. She is one of the few Sisters who uses the stairs from first to fourth floor, never the elevator."
Happy BIrthday, Sister Bernice!