Jubilee Gratitude!
By Sister Mary Jeanne Davidson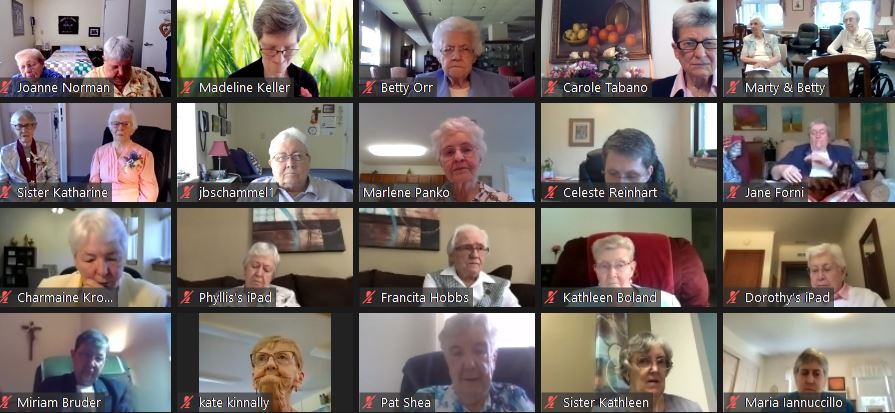 We the 2020 – 2021 Jubilarians, express our overflowing GRATITUDE!
Welling up in our hearts for God's faithfulness!
And for YOU, our Sisters; Charmaine and Council Members,
Sisters Celeste and the Jubilee Planning Team
Sisters Rosemary Howarth and Barbara Bowers,
And the awesome Technology Team! Making possible
OUR VIRTUAL, LIVESTREAM, DOUBLE-FEATURE– ZOOM-JUBILEE-CELEBRATION!
FRIDAY-SATURDAY, APRIL 30-MAY 1ST, 2021!
CONGRATULATIONS!
We, Jubilarians 2020-21, are truly grateful for each and every one of you!
For all your efforts in making this JUBILEE an OUTSTANDING faith-inspired EVENT!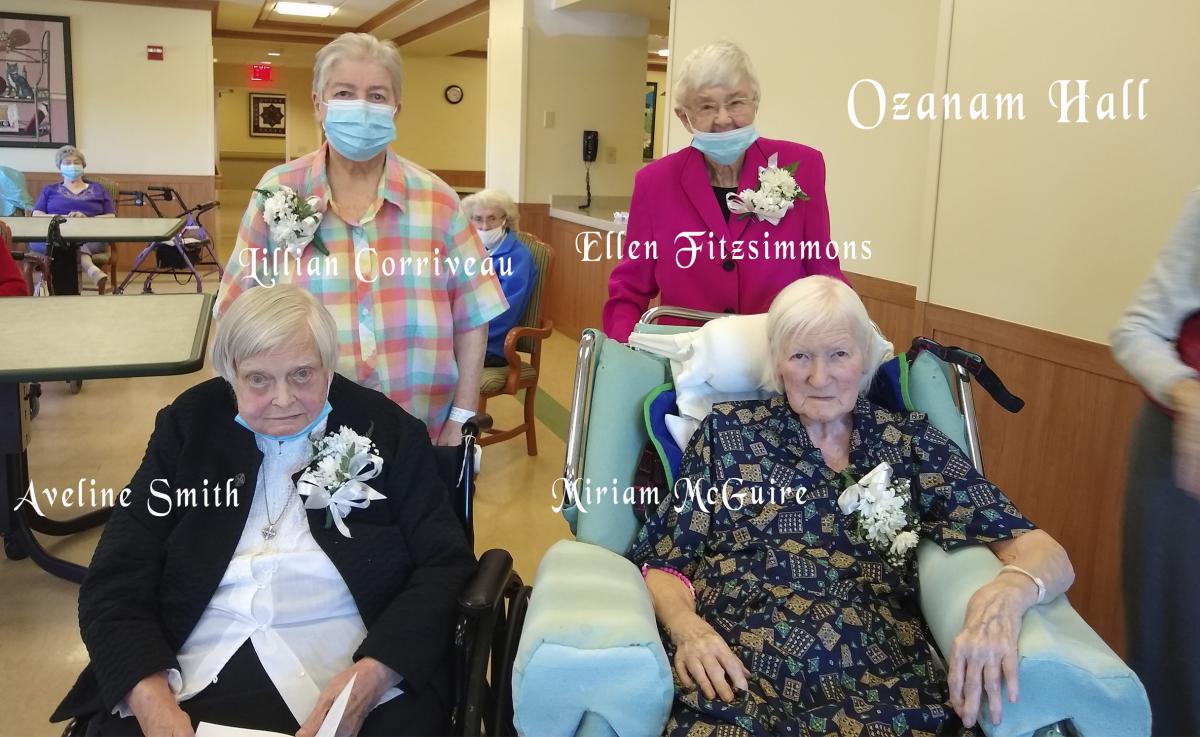 We especially give thanks for:
The Oneness we experienced in SSND Community!
The Joy welling up to God in our hearts
The Gift of seeing and being in touch on screen with Diamond and Pearl Jubilarians!
With Gold, Ruby and Diamond!
With Gold and Silver Jubilarians!
And express our deep gratitude for:
Beginning our two-day celebration with being invited into a time of Retreat!
Inspiration from Sister Rosemary Howarth's PowerPoint….leading us to holy ground,
Being able to enter into Sacred silence,
Opening our eyes…our being…to treasures within…and treasures without…
Moments of simply being…of creation and re-creation
Eyes and heart looking into the face of Love...turning over times of lostness
And being found…held In the gaze of God…God's gratuitous, undying LOVE for us
And we extend our Thanksgiving to:
Barbara Bowers who captured the great secret of Jubilee!
 "God coming to us disguised as our lives!"
Calling us by name; 'God's Beloved Spouse'
Telling us that we are loved……beautiful..
Even in knowing our times of weakness…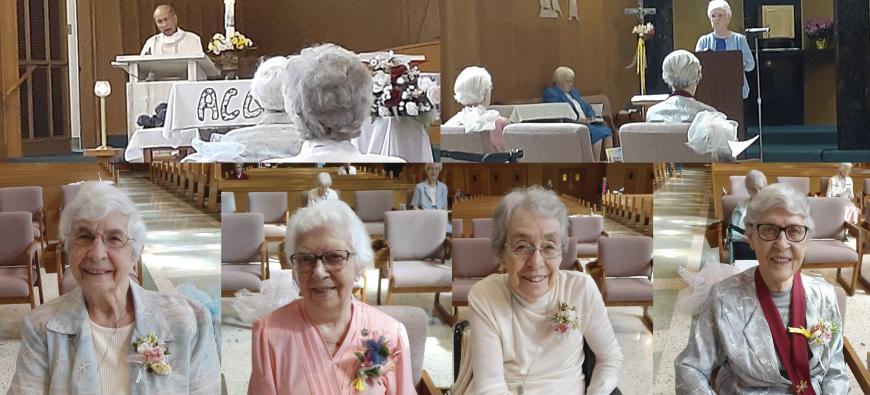 We are not alone…We belong to SSND's International Community
All woven together…
Life touching life…
Needing one another…Gifted and Called in the power of the Spirit!
To row together facing the wind and the waves,
United in the very center of each other,
And in the heart of God!
THEN ENTERING TOGETHER THE HEART OF EUCHARIST:
    Having come in touch this Jubilee Day with God's LOVE for us,
And turning over in our hearts, 'our love for God'
Sister Charmaine awakened us anew to God's unconditional Love holding us, carrying us!
Calling us in YAS for a radical following of Jesus!
And the assurance that "our love for God frees us to respond boldly!"
To be transformed and to transform our world!
To bring equality and healing,
To go forth unafraid, extending love and forgiveness.
FOR GOD IS WITH US!
OUR SISTERS IN THE HEAVENLY JERUSALEM ARE WITH US!!
And WE, FILLED WITH JUBILEE JOY, ARE UNITED TOGETHER "GIVING THANKS!"
AND SAYING "YES"!
IN THE MIDST OF ALL THAT IS….
WE ARE UNITING IN THE CALL OF ONENESS IN OUR INTERNATIONAL COMMUNITY!
TO LIVE INTERCULTURALLY!
CONFIDENTLY, EXTEND BLESSED THERESA'S BLESSING UPON ALL!
 Thanksgiving from Your 2020 – 2021 JubilarIians