At an Associate gathering this year, Baltimore Associate Carla Hobson shared the following reflection: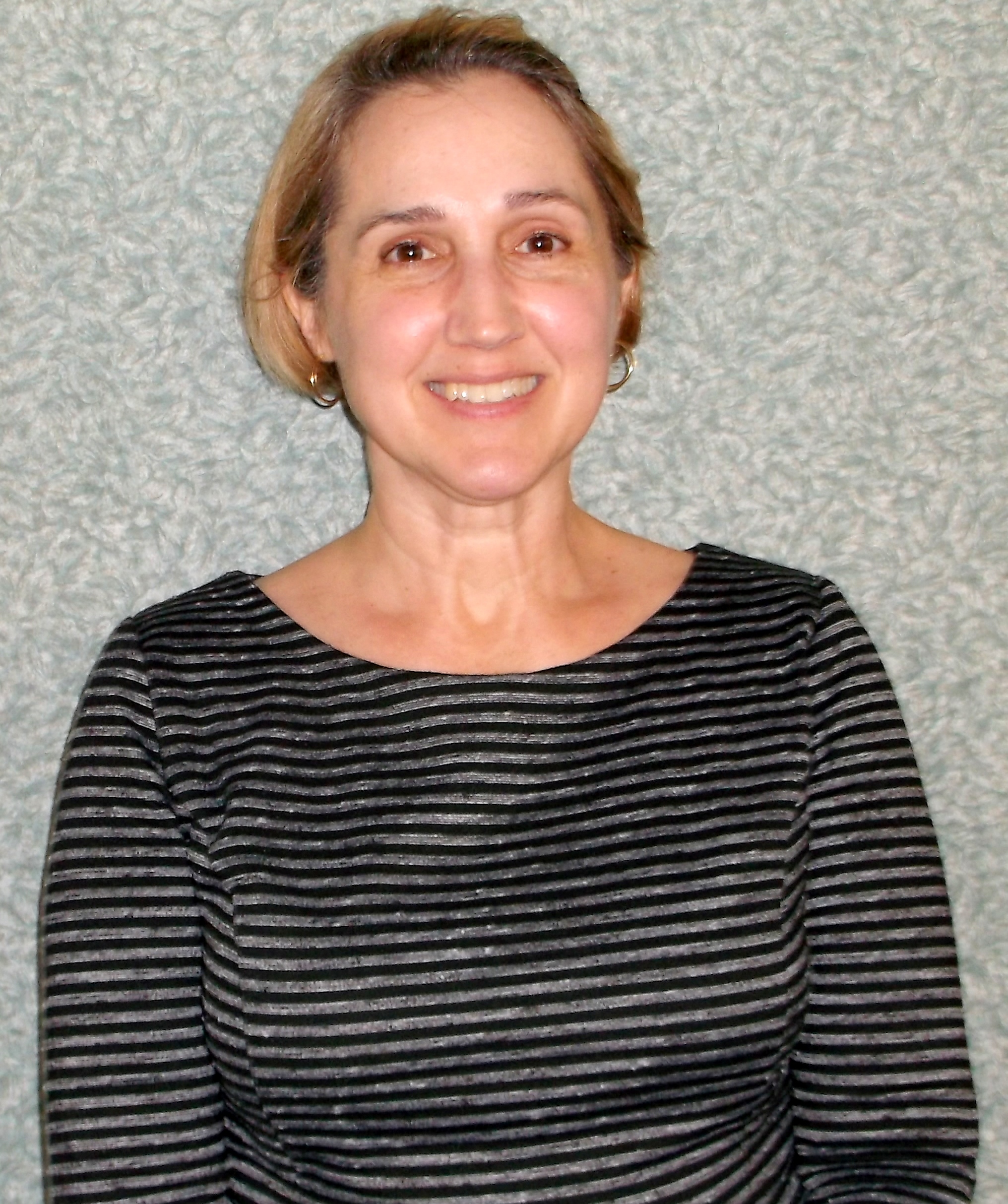 We are each on our own spiritual journey, but we have a shared spirit that goes beyond our faith. We are in a spiritual community. Daily, when I wear my pin - now a pendant - it reminds me of the covenant I made and my commitment to live in unity with humanity, guided by the charism of Blessed Theresa.
This is a gift to me. This simple mindfulness of my covenant keeps me spiritually focused and has lifted me every day since Sister Linda [Stilling] first pinned it on me. Though, honestly, it began before that.
My call to the SSNDs began when I was a child, being taught by the sisters a thousand miles from here in Louisiana. They sounded a bell, the charism of Blessed Theresa, that rang into my heart - those strong, intelligent, spiritual women. And that sound stayed with me until my adulthood, though like a ringing in your ears that is so ever-present that you sometimes can't hear it, most of the time I tuned it out.
Until my path in life brought me here, to this campus (Notre Dame of Maryland University). And almost immediately it dawned on me that God had brought me here for a purpose. It was remarkable to realize that, but somehow not surprising, because the ringing bell of SSND spirituality that I heard a child was suddenly quite strong.
I didn't know about the associates' program, but I found myself praying and meditating daily as I walked across the campus. So, the call was really like an echo from the past that somehow became stronger and more frequent - though melodiously so! And I could feel my own spirit ringing in harmony from deep inside.
And here I am. Being an associate goes beyond my faith identity. Being part of this community gives me spiritual guidance. Because honestly sometimes I look at the Church and it is so vast and going in so many directions - as various and diverse as all humanity, to the point that it is easy to feel lost and even voiceless - but I have the teachings of the SSNDs to keep me in tune.
The charism of Blessed Theresa is a perfect sounding note - Unity. Unity.
That is so much about what being an SSND associate means to me. But what does it mean for others? How do I take that gift and use it to make a difference in the world? Well, I do give and advocate for the issues we care about - Water, Immigration, Trafficking, Haiti. I give more and advocate much more than I did before. Though, usually, I feel like I don't do enough. But how is it possible to do enough on these issues? The struggle to confront and resolve them is ongoing.
So I continue to support and advocate for them and stay open to opportunities to do more. But there is another way that my being an associate makes a difference to others. It's the gift of Blessed Theresa's charism. To be able to meet a stranger anywhere and look them in the eye and convey to them that we are in unity. To express that the Spirit is among us - sometimes verbally with kind, loving words, but usually non-verbally, which is tricky, but I feel that Mother Theresa's hand is on my shoulder giving me the strength to do that. Not just the strength, but the comfort and the peace and the fullness of heart. When you feel the gift of the spirit, the charism, there is nothing you can do but share it.
That is the definition of charism, I think - it is a gift of the Spirit that is shared. To receive it is to share it.