Haiti
We invite you to learn more about the Beyond Borders Model Community Initiative through this interview with Freda Catheus, program coordinator, by Sister Kits Sarther.
Engaging and Empowering Local Communities in Haiti: An Interview with Freda Catheus, Model Community Initiative (MCI) Program Coordinator
Catherine Sarther, SSND and Brian Stevens, Beyond Borders (translator)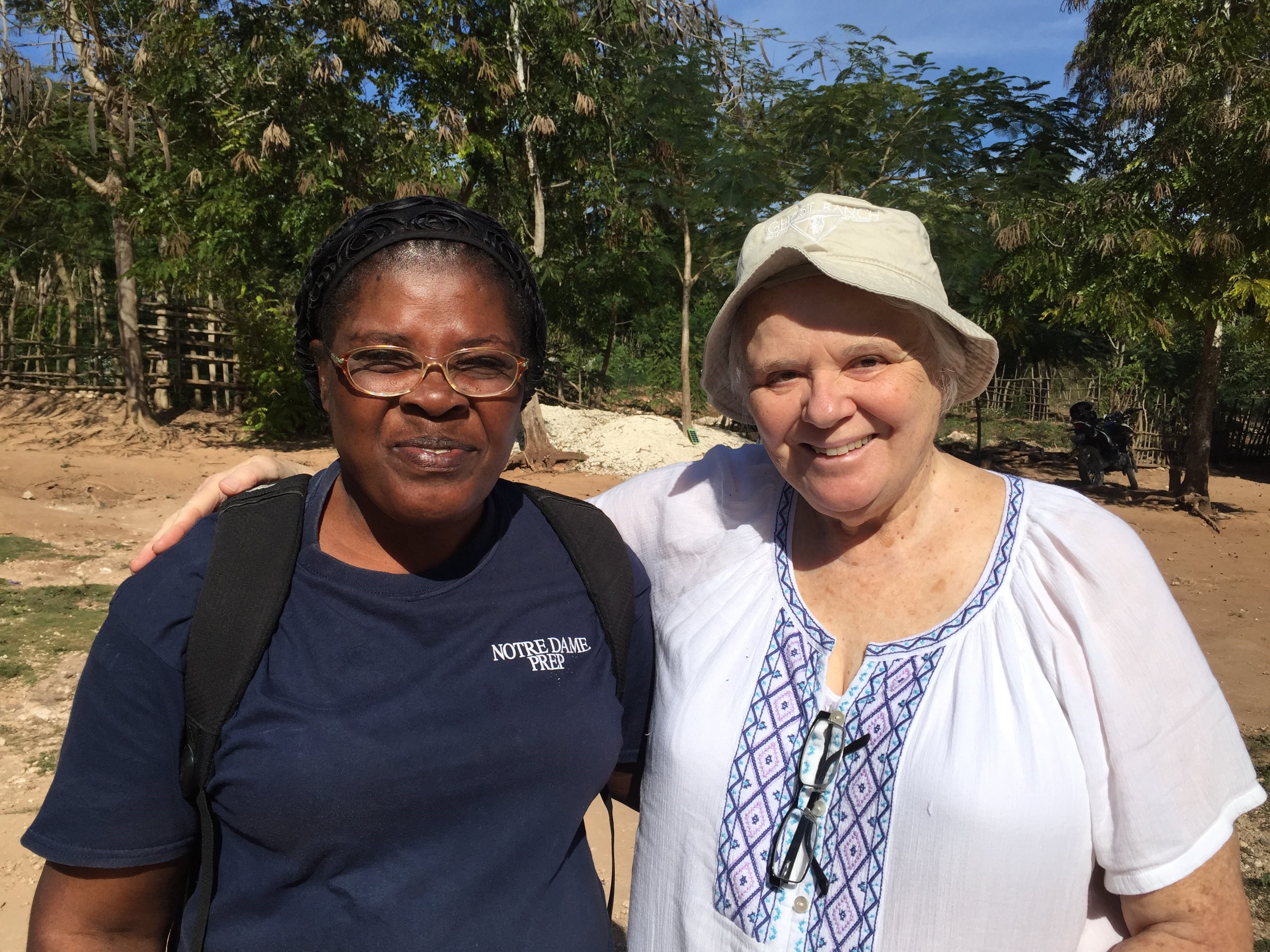 Description of Social Mapping in Haiti
Visitors to Lagonav, Haiti, remember sitting in circles outside or on hard wooden benches inside simple  churches. Often they watched Freda Catheus facilitate gatherings aimed at bringing about social change in Haiti. 
Currently, Catheus leads groups through a process of social mapping, a low-cost tool that engages community members in preparing pictographic representations of their village. Key informants, including elected leaders and community members, create pictographic images of each neighborhood in their community—footpath by footpath and house by house. These maps include essential community assets, such as schools, well, churches, and markets. (Click the link to read more.)
Immigration
On Tuesday, the Trump administration released a new memorandum directing senior officials of U.S. Customs and Border Protection (CBP), U.S. Immigration and Customs Enforcement (ICE), and U.S. Citizenship and Immigration Services (USCIS) to make significant changes to the Deferred Action for Childhood Arrivals (DACA) program.  The new memo means that: 
•    USCIS will reject all first time applications for DACA. 
•    USCIS will reject advance parole requests except in "exceptional circumstances."
•    All pending DACA renewals are limited to one year grants, instead of the previous two years. 
 
Home is Here and United We Dream will be holding a community call on Wednesday, July 29th at 8:00pm EST to discuss the memorandum, go over what this new announcement means for our communities and share information and resources on how Dreamers and allies can demand solutions that help people without hurting people, defund ICE/CBP, and hold elected officials accountable. Sign up for the English and Spanish-language community.
Please urge your Senators to Protect Dreamers and Support the Dream Act of 2019!
 
Race Matters
To further your ongoing reflection on "I Can't Breathe," we invite you to listen to this conversation between Dr. Phillip Atiba Goff, Rashad Robinson, Dr. Bernice King and Anthony D. Romero on dismantling the systems of oppression and racism responsible for tragedies like the murders of Ahmaud Arbery, Breonna Taylor, George Floyd and far too many others—and how the US can start to live up to its ideals.
In Case You Missed It…
Human Trafficking
On July 30, we will observe the World Day against Trafficking in Persons—a day to recommit ourselves to anti-trafficking efforts, to pray for the 40.3 million trafficking victims, and to honor the survivors of modern-day slavery. The Human Trafficking Committee invites you to read "Human Trafficking and Covid-19 in Marginalized Communities" to learn about the effect of the pandemic at the intersection of race and human trafficking in the United States, and
join us in this prayer and action resource by members of our committee. 
Click here to learn about efforts being made in Canada to prevent human trafficking from worsening during the pandemic.  For those in the U.S., Please Sign the U.S. Catholic Sisters Against Human Trafficking Letter to Attorney General Barr Regarding Online Child Trafficking.