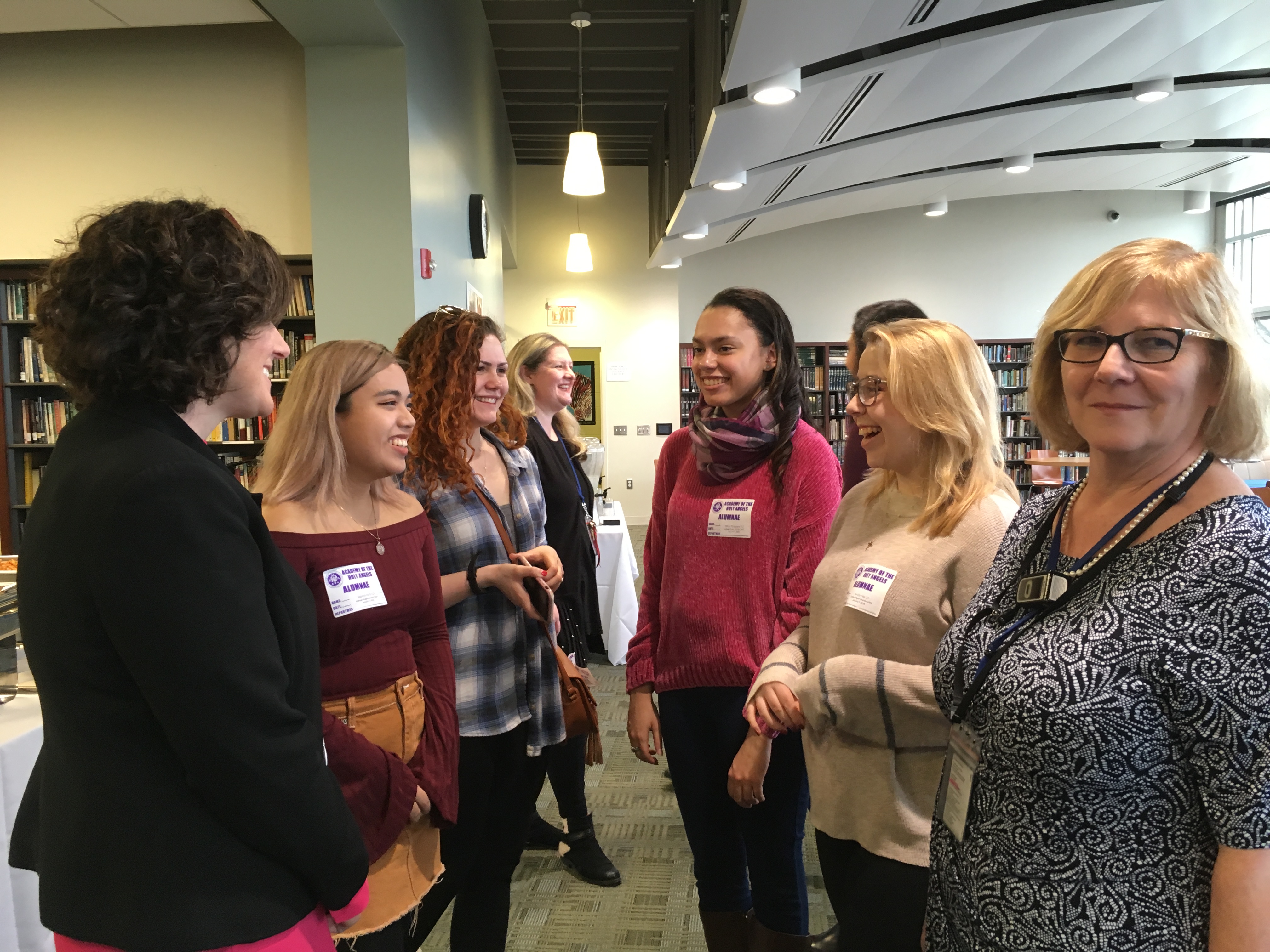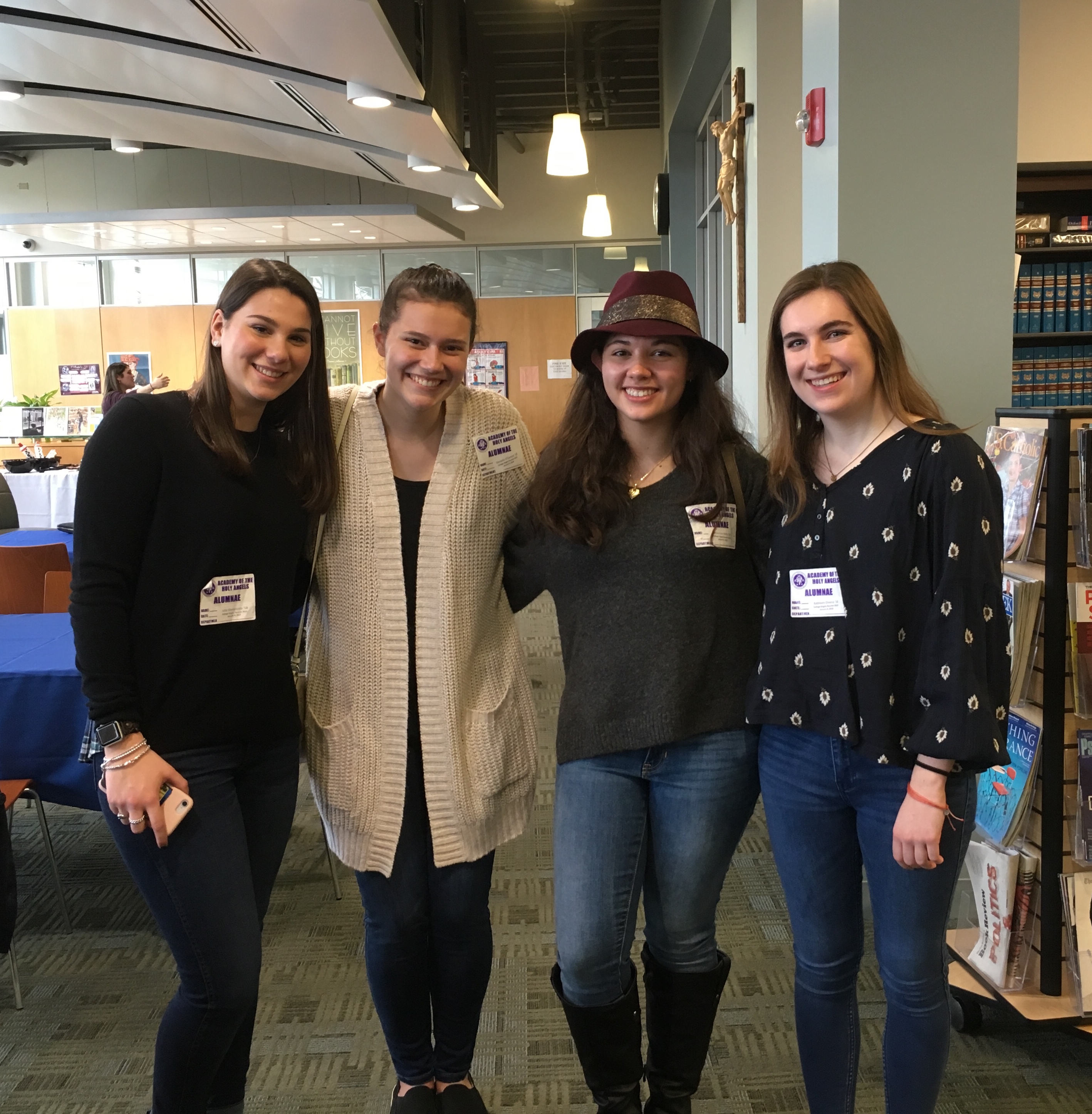 Nearly 70 alumnae from the Academy of the Holy Angels registered for the 2019 College Angels Reunion, where they enjoyed reconnecting with their classmates, faculty, and staff. This successful event was arranged by the AHA Office of Advancement & Alumnae Relations. Alumnae from 2015 through 2018 received a warm welcome when they returned to gather in the Learning Commons for a chance to catch up with former classmates, faculty, and staff.
The afternoon event included lunch with a dessert reception and hot chocolate bar. Attendees supplied the smiles, hugs, and enthusiastic conversations.
The AHA Alumnae Association encourages graduates to remain connected to the greater Holy Angels community. Throughout the year, the organization schedules numerous programs, including the annual Alumnae Reunion, which is held in October.
Alumnae continue to support their alma mater by contributing to scholarship funds, appearing as guest speakers in AHA's classrooms, and acting as mentors.