Easter Blessings from the Provincial Council and the School Sisters of Notre Dame of the Atlantic Midwest Province, the Sisters of the Bavarian Province and the Sisters of the Czechoslovakian Province
Blessing from the sisters of the Bavarian Province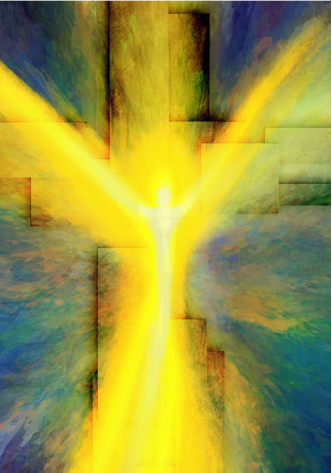 Dear sisters!
At Easter, we celebrate the transition from darkness to light, from death to resurrection, for CHRIST IS RISEN.

This fills us and the world with exultation and joy.
 
Blessed Easter days!
Sister M. Monika Schmidt, Sister M. Justine Eberdorfer,
Sister Maria-Theresia Knippschild
and the sisters of the Bavarian Province
Blessing from the sisters of the Czechoslovakian Province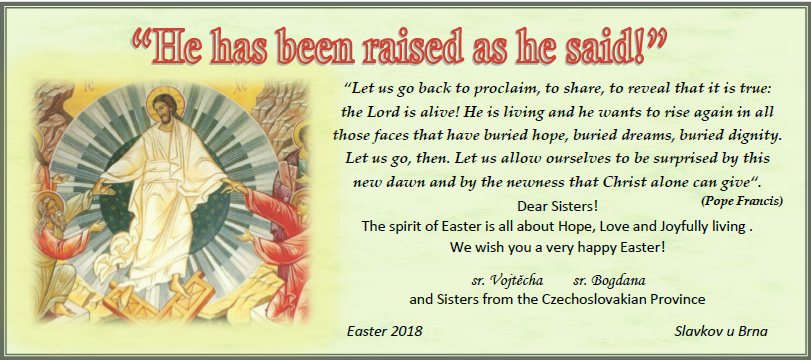 EASTER IS PROMISE
From the darkness of the night
to the light of the day,
from deep pain
for true joy,
from long captivity
to everlasting freedom,
from death to resurrection,
from the original sin to salvation;
TO ETERNATE
VIEW OF GOD!