By Sister Rose Rita Huelsmann, SSND, Central Pacific Province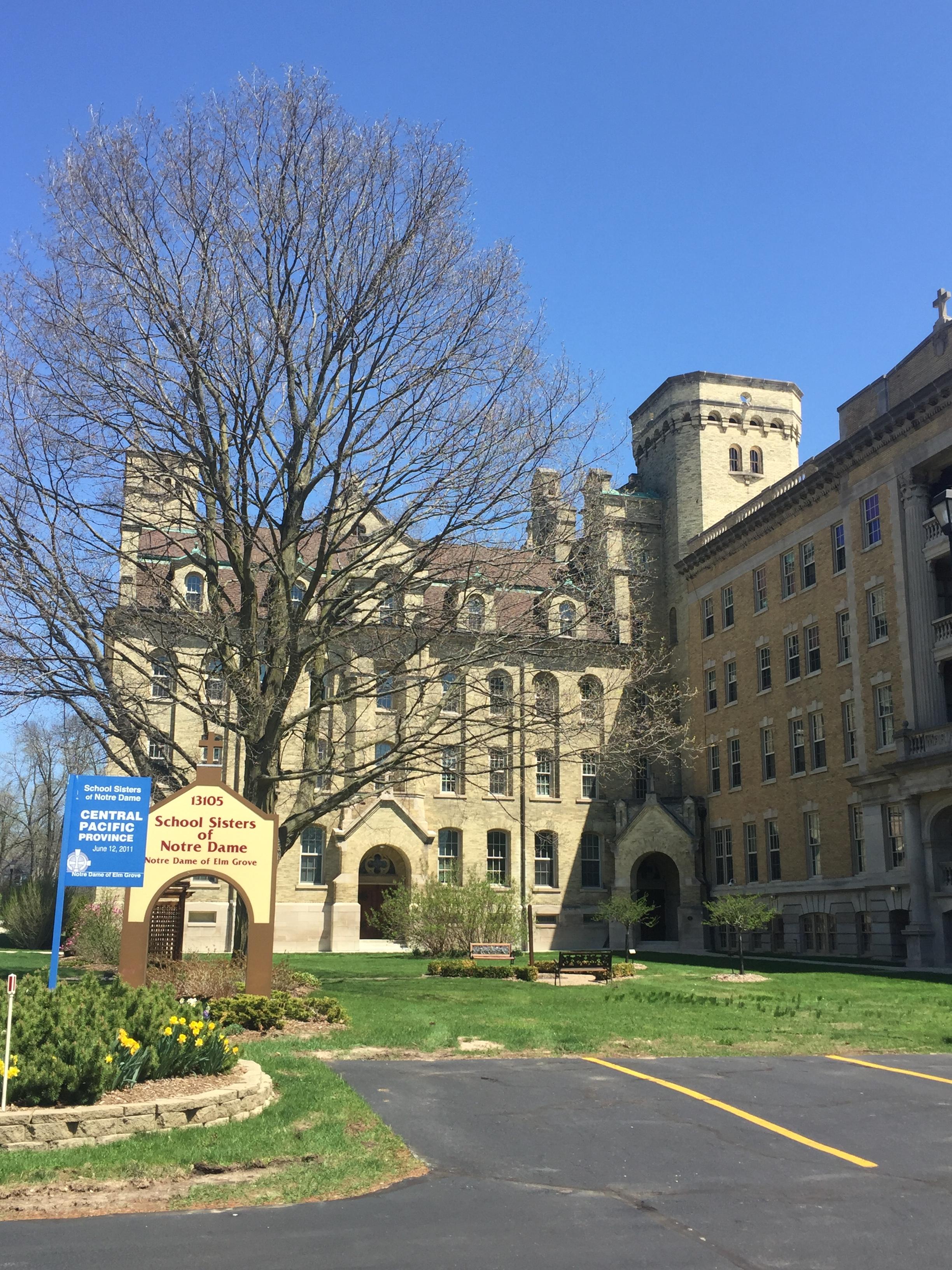 Elm Grove, Wisconsin was the place to be January 19 – 21, 2019.  Six inches of snow, temperatures below 0 and a Wolf Blood Moon arising. Amidst all that, the Initial Personal Development in Community Committee had a fruitful meeting.
Sisters Margie Klein, Maria Iannuccillo and Christine Garcia kept the meeting moving, with Sister Christine having all the details of space, snacks and tech under control. Provincial Leaders Charmaine Krohe and Mary Anne Owens gave a short review of their respective provinces. Sisters Rosemary Howarth and Joan Doyle, novice directors, joined us by way of Blue Jeans for their report on the Novitiate. Among the 13 novices living in the novitiate, there are six different cultures represented. Among the sisters who live with them, there are five more cultures.  
Both directors reported what a difference it makes to be living through the program the second time around. Sisters Carolyn Anyega and Martina Radez, General Councilors, stayed with us on Blue Jeans for most of the meeting and joined in daily order of business discussions, as well as the professional growth efforts. When technology works, the reality is great. This time it worked!
The vocation team – Nancy Gilchriest, Mary Kay Brooks, Bridget Waldorf, and Stephanie Spandl – shared their successes and struggles. Rebecca Tayag had been caught by the flu bug and was confined to her home. The vocation team also shared a video of Dr. Hosfmann Ospino, a speaker they had heard at the NRVC gathering, complete with questions to share after viewing. His mastery of current statistics regarding Globalization and the Role of Religious in the World was impressive and helpful in looking to our future.Johanne Maria Kokubun from Japan, Rose Federicci from AM, and Rose Rita Huelsmann from CP shared reports about the temporary professed program from last year. They are now looking forward to their gathering of all the temporary professed sisters in Wilton, Connecticut in April.
The article "Vocational Discernment in an Intercultural World," written by Fr. Mark Weber SVD, was shared and discussed. It gives very specific skills needed for living in intercultural communities as we move into the future. Having found it very helpful and insightful, we suggest that each of you read the article and dialogue about it with other SSNDs. It is worth the read and certainly speaks to the challenges of religious life today and into the future. Click here to get the article. Share it and enjoy the discussion that comes forth and the challenges offered to you!