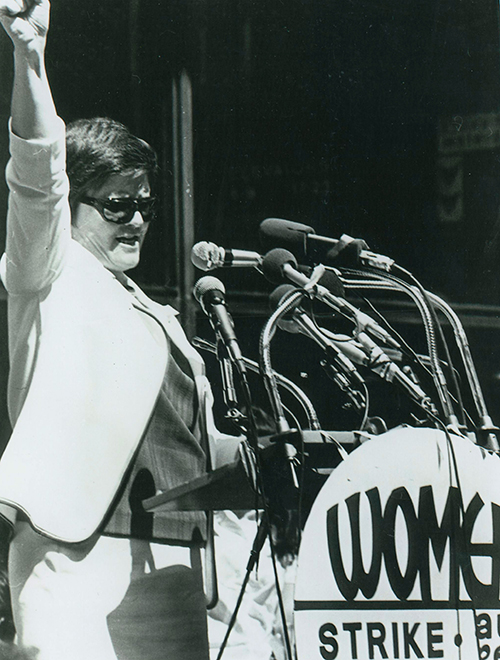 Sister Margaret Ellen Traxler, SSND, was an activist devoted to improving the lives of others. Born in Minnesota, she entered the School Sisters of Notre Dame at Good Counsel in Mankato in 1941 and professed first vows in July 1945. She earned a bachelor's degree in English from the College of St. Catherine in St. Paul, Minnesota, and a master's degree from Notre Dame University in South Bend, Indiana, and spent 20 years teaching in Minnesota and North Dakota.
Called to have more of an impact that she could in the classroom, Sister Margaret marched for civil rights with Martin Luther King, Jr. from Selma to Montgomery, Alabama; was director of the Department of Educational Services for the National Catholic Conference for Interracial Justice (NCCIJ) in Chicago, founding and directing many projects and programs revolving around interracial relations and social justice; co-founded the National Coalition of American Nuns (NCAN) to advocate for women to be fully represented in the Catholic Church and for women religious to have full control over their communities; and founded the National Interreligious Task Force on Soviet Jewry in 1972, helping more than 263,000 Soviet Jews immigrate to countries of their choice.
You can read more about Sister Margaret Ellen's life and incredible contributions to social justice on the Central Pacific Province website.